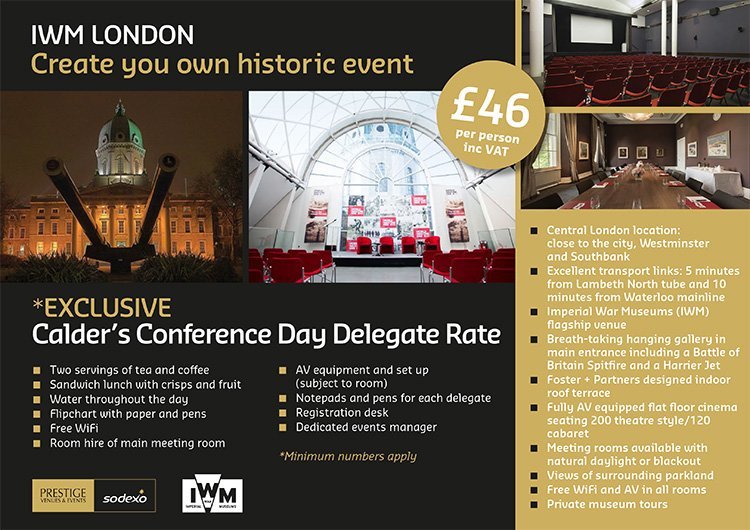 Calder's Day Delegate Package
Digital signage directing delegates to the event
Dedicated Event Manager on the day
Unlimited WiFi access
Room hire of one of our lounges with pitch views or views of the South Downs
Three servings of tea, coffee with home baked cookies
Traditional sandwich lunch
Jugs of iced water
£33.60 per person inc VAT (normally £35.40 inc VAT)
World class football
Complimentary car parking for up to 1000 spaces
State of the art meeting spaces
Great road, rail and air links
Unlimited WiFi
More lifts and disabled access facilities than any other stadium in the country
On the edge of the South Downs National Park
Healthier menus available
Range of boxes and suites
Behind the scenes tours

Calder's Conference Day Delegate Rate
Registration desk
Conference room of a size appropriate to the numbers attending
Morning tea and coffee
Lunch: sandwich, soup and fresh fruit
Afternoon tea and coffee
Jugs of iced water
LCD projector, standard screen facilities and flipchart with a selection of marker pens
Free WiFi
Numbers of 8 and above at a price of £25.00 including VAT per person.
The basic DDR package as previously offered remains at £25 inc VAT.
The upgraded requirements will be added to the £25 depending on what they are:
Upgrade to a Buffet Lunch – DDR will be £28 inc VAT
Upgrade to Pastries on Arrival – DDR will be £27 inc VAT
Upgrade to biscuits with both servings of tea and coffee – DDR will be £26 inc VAT
Upgrade to an extra tea coffee and biscuits – DDR will be £28 inc VAT
The Ultimate upgrade would be to have a biscuits with the tea and coffee, pastries on arrival and a buffet lunch instead of soup and sandwiches. This would be priced at £30 inc VAT.
Bamburgh suite – 17,814 ft space with sound system and lighting
80 premium executive boxes
Experienced on-site event team
13 dedicated conference and exhibition rooms
Award-winning hospitality
Dinner capacity up to 1000

Calder's Conference Day Delegate Rate
Main meeting room hire
PC, data projector and screen
Flip chart stand with pads and pens
Technical assistance
Coasters, pads and pens
Wi-Fi (guest registration basis)
Mineral water, cordials and sweets
Refreshments on arrival: tea, coffee, freshly baked pastries
Mid-morning refreshments inc. tea, coffee and treat
Finger buffet lunch inc. refreshments
Afternoon refreshments: inc. tea, coffee and treat
A minimum of 15 delegates is required for the day delegate package.
Technical assistance is included in normal office hours:
Monday-Thursday 8.30am-5pm and Friday 8.30am-4pm.
Extra charges may apply. Some dietary requests may incur an additional charge.
Brand new state of the art facility launching Oct 2016
Space for up to 400
Menus tailored to your event
Fully air-conditioned spaces
On-site hospitality team
Lively city centre location
High-tech audio-visual facilities