De Vere Beaumont Estate unveils multi-million-pound transformation of its mansion house
De Vere Beaumont Estate in Old Windsor, part of De Vere's collection of historic mansion house estates and distinctive contemporary hotels and event destinations, has unveiled the results of its top-to-toe refurbishment to its Georgian mansion house, The White House which includes six meetings and events spaces and 26 bedrooms.
The White House, the historic heart of the hotel, has been refurbished to bring it in line with De Vere's distinctly British aesthetic. The six meetings and events spaces include The Hastings rooms, formerly the Matron's study when the property was a catholic boarding school; The Roxburghe, which was previously the school chemist; and The Remenham, which is named after Hugo de Remenham who acquired the property in the 14th century. The White House meetings and events spaces are ideal for intimate meetings, private dining, and banqueting, or the whole mansion house can be booked for exclusive use.
The rooms have been refreshed to include modern amenities and the latest technologies, while retaining many of their original features, to bring them in line with the company's innovative Smart Space meetings concept. Smart Space comprises of nine service features including inspirational meeting rooms; a personal conference host; tech-savvy support; free super-fast Wi-Fi and access to a team of specialists to help ensure delegates get moving and remain motivated throughout the day.
In 2018, De Vere Beaumont Estate unveiled the results of the first phase of its £12million refurbishment which included the creation of new luxury bedrooms and a top-to-toe refurbishment of much of the property, including the hotel's 45 meeting spaces. This saw a refresh of the hotel's flagship Hanover Suite, the rooms that comprise the Windsor Suite, and the Grade II 19th century chapel, with an ornate painted ceiling and stained-glass windows which was returned to its former glory. The Chapel's current window is a replacement as the original was destroyed by a doodlebug which landed near the property during the second World War. The Chapel provides a striking and unique backdrop to events, from weddings, to celebratory dinners and business meetings for up to 200 guests*.
Darren McGhee, Venue Director at De Vere Beaumont Estate, said: "We are very excited to reveal the results of the refurbishment with our guests. The refurbishment has breathed new life into The White House while celebrating its British heritage and offering the latest luxuries with 21st-century design and state-of-the-art facilities. We have created a property that caters perfectly for our guests, clients and delegates and we are thrilled with the results. Whether guests are visiting us for a large-scale corporate event or an intimate evening celebration, the hotel and our expert team will deliver an exemplary experience that is tailored to each guest's unique requirements."
In addition, The White House renovation also involved the transformation of its 26 bedrooms, including 10 suites, which have been upgraded to create spaces which mix contemporary design with the estate's original features. Offering picturesque views of the stunning estate, each suite blends a heritage colour palette of muted greens, taupe, and cream with tan accents throughout to create comfortable and stylish spaces. The White House suites are complete with luxurious facilities including walk-in showers, roll-top baths, fluffy robes and slippers, classic Roberts radios, quality toiletries and smart TVs - just some of the features that provide a relaxing feel to the newly designed guest rooms.
Steeped in history dating back to the 14th century, the original house was built for Lord Weymouth and then served as a public school from 1854 – 1967. Nods to the past are featured throughout the estate, from original school-boy hats to replica typewriters.
The 44-acre grounds have been designed to excite guests with beautiful sculptures by local artist Emma Stothard, landscaping and natural ponds which draw on its scenic Georgian history and promote positive mental wellbeing and offers a large space for outdoor team building activities. A modern, fully equipped gym, a swimming pool and tennis courts are available for guests and for members. Free, full coverage superfast 100MB outdoor Wi-Fi also has been installed, ensuring guests can always stay connected.
DDR from £51 Excluding VAT
24-hour rates from £200 Excluding VAT
De Vere Beaumont Estate is located three miles from Egham station, with connections to London Waterloo and Reading, and just six miles from Heathrow Airport. The estate is also easily accessible from the M3, M4, and M25.
*Due to social distancing, the venue's capacity is currently lower.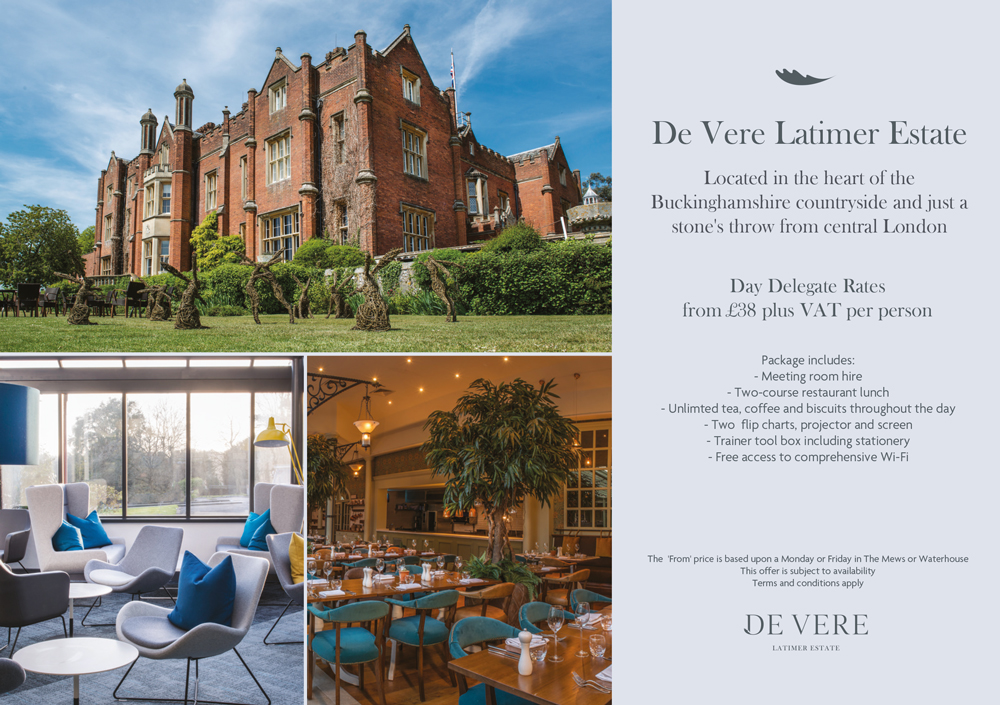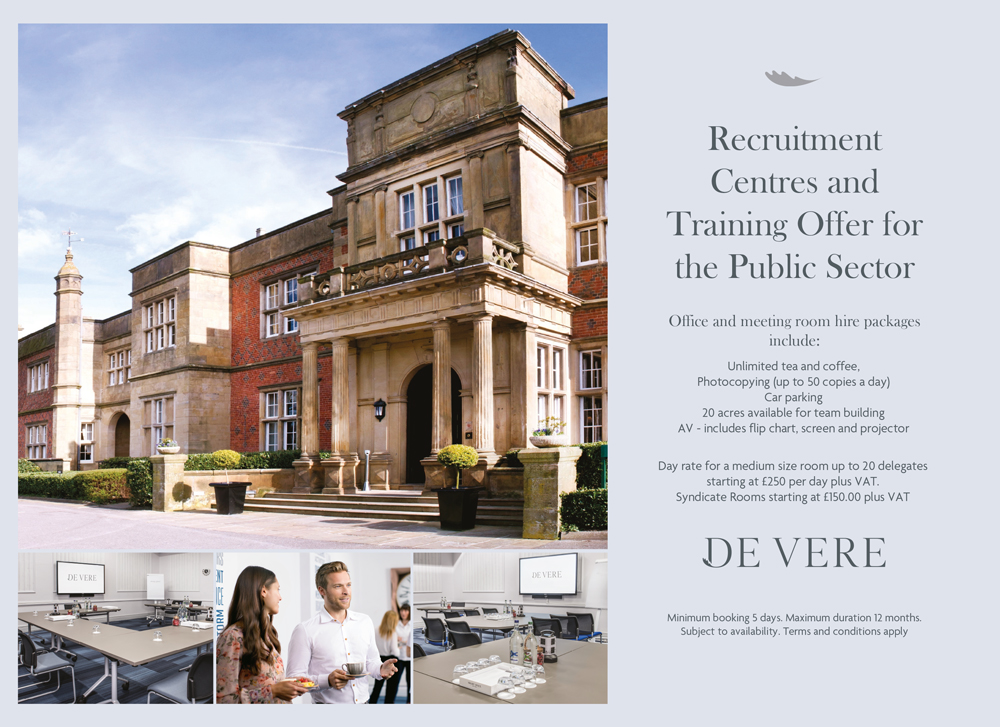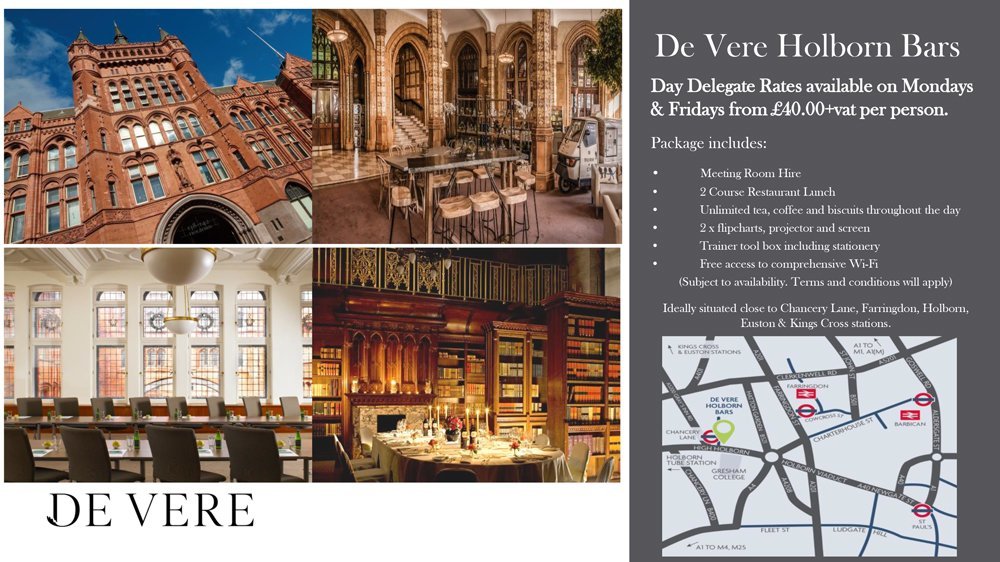 Principal Hotel Company Launches New Meetings and Events Offer
Principal Hotel Company, a collection of over 35 properties throughout the UK under the PRINCIPAL and De Vere brands, today announced it has launched a new meetings and events product, Smart Space.
The initiative will be rolled out across the portfolio in a phased approach and is comprised of nine service features which together have been designed to offer a highly responsive, personalised meetings and events service.
Smart Space's features cover everything from a live availability booking service to truly tech-savvy support, with up to 1GB super-fast Wi-Fi, interactive displays and an on-site team of friendly experts to help overcome any tech issues a client may face.
Whether it's a meeting for 10 in an executive boardroom at The Principal Manchester, or a training session for 60 at De Vere Grand Connaught Rooms, delegates will receive the same exceptional experience at every venue.
Tony Troy, Chief Executive Officer at Principal Hotel Company, commented: "We are delighted to launch Smart Space. A huge amount of work has been put in to creating our streamlined meeting and events offering, delivering a future fit service that ensures every experience with us is memorable. As well as ensuring the functional elements of any event are of the highest standards, Smart Space also ensures that our guests benefit from these new initiatives following a significant financial investment and refurbishment across the group.
"For example, a new menu of high quality, nutritional food has been introduced, in collaboration with Wendy Martinson OBE (also lead nutritionist for Great Britain's rowing team); we've introduced independent Burr & Co. coffee shop breakout areas and we have also enhanced our inspiring outdoor spaces, with high-speed outdoor Wi-Fi available up to 100m from the property, outdoor kitchens, sculptures and discovery trails amongst other things. This is all aimed at ensuring every client can easily tailor their meetings and events to maximise output."
Smart Space's nine service features promise ease of booking; inspirational meeting rooms – be that a bright and contemporary training space or an executive boardroom with nods to the property's heritage; a personal conference host; tech-savvy support; new Burr & Co. breakout areas; new nutritionally balanced delegate menus; the Principal Hotel Company's three existing rewards programmes – Applause Rewards, ShowTime Rewards and Trainers' Club; inspiring outdoor spaces and access to a team of specialists to help ensure delegates get moving and remain motivated throughout the day.
By partnering with Wendy Martinson OBE, the team has developed new conference menus and will now be able to offer nutritional values for each dish, a ground-breaking initiative for the industry. These new balanced menus are designed for those with a busy yet healthy lifestyle and to ensure delegates remain energised throughout the day. Wendy is also developing the Company's Burr & Co. offering, introducing a selection of artisan light bites and nutritionally balanced snacks.
Smart Space is already available at a number of flagship properties across the portfolio, including at De Vere Beaumont Estate, Berkshire, De Vere Latimer Estate, Chesham, Buckinghamshire, De Vere Wotton House, Surrey, De Vere Grand Connaught Rooms, Covent Garden, Principal Manchester, Principal York, Principal Edinburgh George Street and Principal Edinburgh Charlotte Square, and will be rolled out across further properties in the portfolio in the coming months.
De Vere Tortworth Court to Complete £5 million Renovation in July
Gloucestershire's best kept secret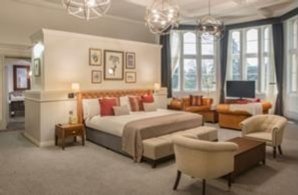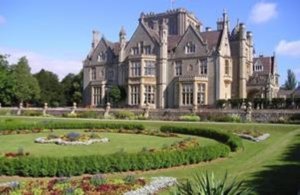 This summer De Vere Tortworth Court will complete a £5 million refurbishment that will position the mansion house back at the heart of the estate. One of Gloucestershire's hidden countryside retreats, the Grade II listed Victorian mansion is part of the De Vere portfolio of country estate hotels and modern, market-leading event spaces and, following the refurbishment, will boast some of the largest suites in the county.
With a history dating back to 1343, today's Victorian mansion was designed by esteemed gothic revival architect Samuel Sanders Teulon for the 2nd Earl of Ducie in 1853. The family continued to develop the estate with the introduction of hundreds of trees, including many rare specimens, to create an arboretum that is regarded as one of the finest in the British Isles.

The focus of the renovation is occurring in the mansion house with the transformation of meeting rooms into 11 new spacious suites, to bring the total number of guestrooms and suites in the main house to 55. The sensitive refurbishment is preserving many of the original features, whilst adding new touches of modern countryside charm to the grand gothic mansion, including the hotel's grand staircase and galleries above the newly refurbished reception and public areas. The largest suite, The Kipling, will offer a stand-alone in-room dining table for six guests and lounge within 78 square metres that can also be connected to The Paxton, to form a family suite that spans 129 square metres, overlooking the formal gardens.
All 201 guestrooms, in the mansion house and courtyard wing, feature up to 1GB of superfast free Wi-fi and flat screen TVs, whilst suites and deluxe rooms come complete with king size beds, fluffy robes and slippers as well as luxury bathroom toiletries.

Soon to be launched, 1853 Restaurant will welcome guests and residents once again from August 2017. The original gothic wooden panelling and ornate painted ceiling will be enhanced by fresh dove grey walls and emerald coloured soft furnishings. Originally a church within the mansion house, the refreshed restaurant will serve locally sourced, seasonal British dishes. In the former library a new specialist Whisky bar, will offer a sophisticated yet relaxed gentleman club atmosphere that will serve many types of Whisky, either on the rocks or as unique cocktails created by new in-house mixologists.
For those who would like to enjoy the British summer, De Vere Tortworth Court's pop-up outdoor bar serves Pimms to those sitting on the terrace with views over the formal gardens and picturesque lake.
Mark Payne, General Manager at De Vere Tortworth Court commented: "The mansion house and the grounds provided us with a stunning base in which to enhance an existing beautiful product. The new-look hotel is one that I am very proud to welcome guests into and the introduction of large suites allows guests to indulge and live some of the grandeur that the original Earls would have enjoyed."
"It was important to us to blend modern comfort with the hotel's history and I believe we have done this successfully both internally and externally across the estate."
Boasting one of Britain's finest arboretums, De Vere Tortworth Court has hundreds of rare and domestic trees located across the estate's 30-acres, as well as specially commissioned sculptures by artist Emma Stothard including, a parliament of hares positioned as the centre-piece of the formal garden. Guests of the hotel also have access to a new gym, with state of the art equipment and the fully-refurbished Peel Spa with six new treatment rooms, an existing indoor pool, sauna, steam room, as well as the introduction of a boot room which will provide complimentary Hunter wellies in which to explore the stunning grounds.
The property also offers organisers 10 flexible meeting and events spaces, from eight new meeting rooms with conference cafes and executive boardrooms to a separate Westminster Suite and the stand-alone Victorian Orangery. Even the gardens feature superfast outdoor Wi-Fi ensuring both business and leisure guests can always stay connected. The mansion house will also feature the newly refurbished Brunels' Bar, perfect for events, conferences and weddings.
The completion of De Vere Tortworth Court's refurbishment marks another important milestone in De Vere's wider multi-million-pound country estate hotel renovation project, which places the mansion house at the epi-centre of the group's country estate portfolio. The investment in the gardens ensures that the great outdoors becomes an extension of the hotel itself.
De Vere Wokefield Estate reveals new-look Wokefield Place as part of a £10m refurbishment project
De Vere Wokefield Estate, part of The Principal Hotel Company, has completed an extensive, multi-million pound refurbishment of its contemporary meetings and event space, which re-launched as Wokefield Place this September. Together with the estate's sweeping driveway, stunning lake, picturesque gardens and 250 acres of parkland, the new-look Wokefield Place offers a variety of events and meeting spaces with a restaurant, Burr & Co. coffee shop and cosy bar.
The dedicated conference building has undergone a re-design which brings the best of the outdoors in, from a newly created indoor tree lined Avenue that connects the ground floor spaces and leisure facilities to the estate's parkland and 18-hole PGA golf course. The refurbishment combines contemporary touches and modern services with the original building's features and is part of the De Vere brand's wider £100m investment programme across its portfolio of country estate hotels and modern event spaces.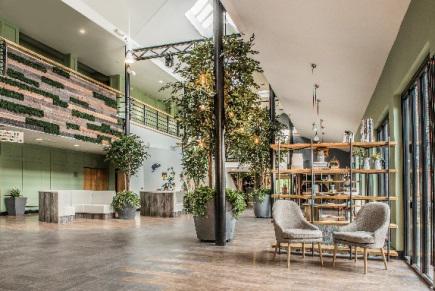 Wokefield Place offers flexible, timely, efficient and seamless service with the latest in AV and Wi-Fi technology making events and meetings hassle-free. Organisers can choose from 51 meeting spaces that can host intimate gatherings of 10 delegates to grand gala dinners up to 300 guests in the Wokefield Suite and 350 guests in the Maple Suite.
Howard Lewis, General Manager at De Vere Wokefield Estate, commented: "I am delighted to see Wokefield Place's renovation complete. The space, which has been carefully designed to deal with the demands of the future, is looking fantastic; we've already received enthusiastic feedback from guests.
He continued: "As the refurbishment continues in our historic Mansion House, I am looking forward to seeing the transformation of De Vere Wokefield Estate unfold over the coming months as we restore this well-established, popular property back to glory."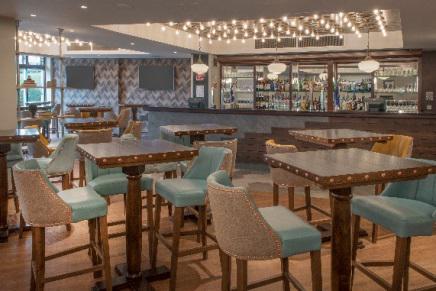 Featuring Principal Hotel Company's new meeting and event brand Smart Space, launched September 2017, organisers can plan and execute meticulously crafted and unforgettable meetings and events. Smart Space's nine service features promise ease of booking; inspirational meeting rooms – be that a bright and contemporary training space or an executive boardroom with nods to the property's heritage; a personal conference host; tech-savvy support; new Burr & Co. breakout areas; new nutritionally balanced delegate menus; the company's three existing rewards programmes – Applause Rewards, ShowTime Rewards and Trainers' Club; inspiring outdoor spaces and access to a team of specialists to help ensure delegates get moving and remain motivated throughout the day.
At Wokefield Place, guests can enjoy fresh seasonal produce from local suppliers prepared by professional chefs in either The View restaurant or Burr & Co. An outdoor pizza oven has been introduced on the refreshed terraced and will serve up pizzas all year round. The View, which has striking views of the Championship golf course, has undergone further refurbishment and offers informal buffet dining for breakfast and lunch, as well as an a la carte menu in the evenings. Guests can also relax at the new Benedict's Bar or artisan coffee shop and deli, Burr & Co. which will has opened just off the Avenue and is the ideal place for meetings or a relaxed bite to eat. Here delegates can enjoy hot and cold deli dishes during a meeting or conference, which have been carefully crafted in partnership with the group's nutritionist, Wendy Martinson OBE.
As De Vere Wokefield Estate continues its extensive £10 million refurbishment, 21st century touches will also be introduced to the original mansion house, due to be completed in spring 2018.
De Vere Wokefield Estate, conveniently located near Reading, also offers a range of leisure facilities including a swimming pool, gym, and an 18-hole PGA-standard golf course and an outdoor 15-acres activity course operated by an on-site team building company Graham Robb Associates. The estate's grounds offer a range of teambuilding activities including, high ropes, woodland laser combat and archery. Just 10 minutes from J11 of the M4, 40 minutes to Heathrow with fast, direct rail links into London, De Vere Wokefield Estate is easily accessible and has flexible event spaces for conferences, meetings and training.