TRAVELLERS ARE OUT FOR GENTLEMAN JACK: CONFERENCE CALDERDALE
The travellers are out for Gentleman Jack and flocking to Calderdale - especially from across the pond - enticed by the BBC/HBO drama Gentleman Jack about coded diarist and heiress of Shibden Hall in Halifax Anne Lister.
Calderdale Council's Chief Executive has dubbed the TV drama a 'game-changer' for the district and conference and events planners should definitely tune in to find out what the clamour is all about.
The Calder Valley in West Yorkshire was already enjoying a burgeoning reputation as a tourist spot but now visitor numbers to Shibden Hall, where the show was filmed, are up a giddy 700% 'and counting'. Tourism value to Calderdale is worth around £100m more than in 2010 - currently worth around £344m annually to the district - recently in debt to the show which starred actress Suranne Jones as the entrepeneur, explorer and altogether eyebrow-raising nineteenth-century local legend Anne Lister and actress Sophie Rundle as Ann Walker - the woman she came to consider her wife. Visitors are following both official Anne Lister trails - run by tour guides at the hall - and unofficial trails as they devise their own route around relevant landmarks dotted deeper and wider throughout Yorkshire.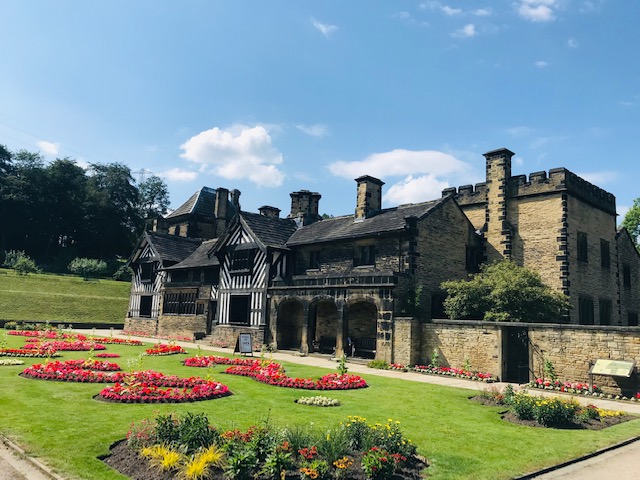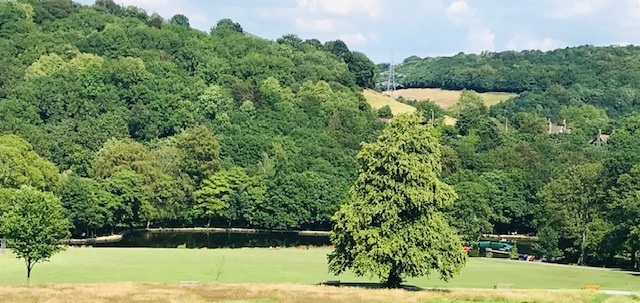 Shibden Hall, Halifax
You now might hear some local folk refer to their home as CALLYWOOD as more TV and film-makers discover and zone in on characterful nooks and inspiring screenscapes. Scenes for Gentleman Jack were filmed at many of Yorkshire's green spaces, towns and cobbled courtyards, including at The Lord Nelson Inn at Luddenden, near Halifax, which was once a favourite haunt of Branwell Brontë - brother of the famous trio of writing sisters and another local rebel.
Ramblers no longer lose their footing when happening upon lights and cameras in their favourite secluded beauty spots, as this drama follows a roll of others in recent years, including the popular Happy Valley, Last Tango in Halifax and children's TV show Hank Zipzer starring Henry Winkler.
Cool and Crafty Hebden Bridge
Calderdale is now truly pinned and flagged on the national and international map particularly through a love for Hebden Bridge, a small market town nestled in a valley bottom in the crook of the Yorkshire Pennines. Hebden Bridge even hit the National Geographic Cool List of 19 Global Destinations, ranking at number 7 as the very reason readers should cross the water to this lesser-known area of Yorkshire. Hebden Bridge - tagged 'the Shoreditch of The North' - is a quirky settlement which wears its colourful and creative heart on its sleeve, with sufficient charm and appeal to rival The Dales national park in North Yorkshire. All the arts, culture, heritage and nature's rolls and falls for which Calderdale is now recognised are crystallized in this place. It's brimming with independent artisans and crafters; a healthy market; a thriving craft-ale and micro-brewery scene; a music hub of international acclaim and a diverse festival programme - not forgetting the Handmade Parade or the duck race held annually. Woods and moors beyond, boat and bike rides provide much encouragement to take to the outdoors.
Visitors enjoy the associations with local lad-made-good Ted Hughes, former Poet Laureate, stopping by his birthplace or climbing the short, steep hill up to the tiny village of Heptonstall to leave an offering in the bouquet of pens at the grave of his first wife, the American poet Sylvia Plath.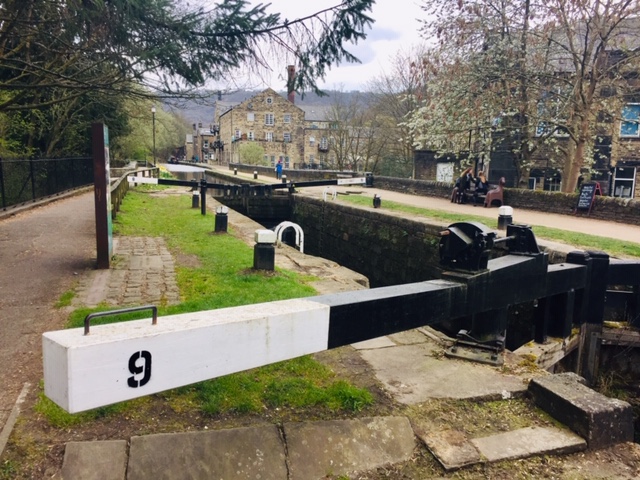 Hebden Bridge
Clothed in Heritage and Style - Halifax Piece Hall
The only surviving eighteenth century cloth hall - Halifax Piece Hall - is also an old gem worth unearthing, as it has recently enjoyed a creative architectural restoration and revamp. The Grade 1 listed courtyard which reflects a continental influence - a unique phenomenon - is now a vibrant piazza with an eclectic mix of small retailers, cafés, bars and bistros with a lively programme of events, standing shoulder with Calderdale Industrial Museum and the Square Chapel Arts Centre.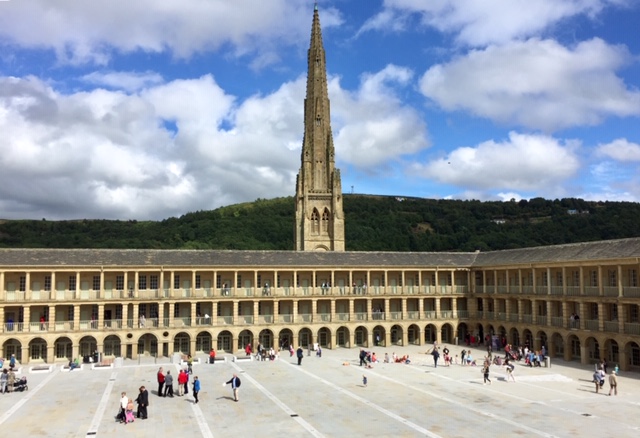 Halifax Piece Hall
Costumes From Real and TV Characters - At Bankfield Museum
Visitors to Bankfield Museum, Halifax - a former Victorian mansion and home to a local mill owner and philanthropist - are usually there to hear the story of Calderdale presented through history and military displays, costume, art, toys, jewellery and textiles. Recently I've noticed many more cars than usual swinging in and out of the museum park: everybody is here to enjoy the Gentleman Jack Costume Exhibition which runs until October with free entry. Some of the eye-catching, intricate - sometimes eccentric - costumes worn in the TV drama may be enjoyed up close and personal. Even that iconic top hat sported by Suranne Jones!
Events and Conferences Calderdale Style
Our uplifting green spaces and charming canal settings are reason enough to gather the team in Calderdale. You might not know the names of these little villages and towns but interesting stories, characters, local traditions and legends are guaranteed. The area is really easy to access by the East Coast Mainline or by air - within one-hour reach of both Manchester Airport and Leeds Bradford Airport LBA - and is also conveniently-placed near the M62 and M1.
We have an impressive portfolio of partner venues in Calderdale, Huddersfield, Bradford and Leeds, all of which bring you to the door of this engaging destination. Two venues spring to mind in particular as perfect hosts and bases from which to set forth among surrounding countryside and landmarks.
Cedar Court Hotel, Huddersfield
Situated at Ainley Top - literally on the hilltop overlooking Huddersfield in one direction and Halifax below in the other, this venue boasts 113 bedrooms and 11 meeting rooms just off the M62. It's placed roughly halfway between Leeds and Manchester. The team here is proud to provide everything required for a professional business event with a healthy dose of pleasure: onsite pool and leisure, car parking, unrestricted WiFi and outdoor leafy enclosures. Space for intimate one-to-one sessions or grand occasions of up to 300 people can both be found here.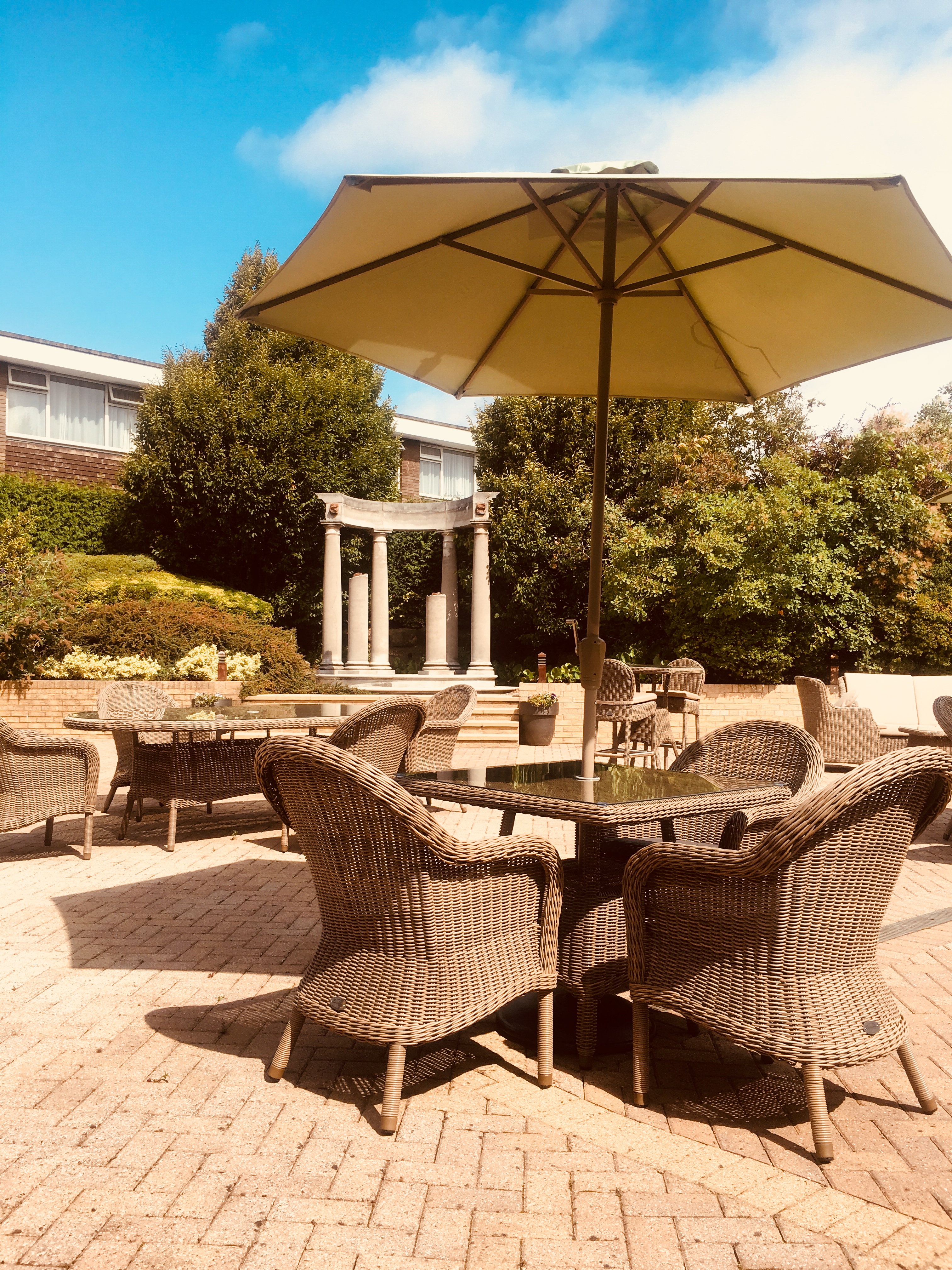 Holiday Inn Leeds - Brighouse
A stone's throw from Junction 25 of the M62, this venue is just a half-hour drive from Leeds city centre whilst in the very heart of Calderdale. Six air-conditioned meetings spaces accommodate up to 220 guests (in the most expansive) set alongside an elegant courtyard of generous size which is perfect for summer gatherings. Contemporary rooms, suites, complimentary on-site car parking, free WiFi, pool, sauna, steam room and gym complete the comprehensive offering for the residential conference delegate or event guest.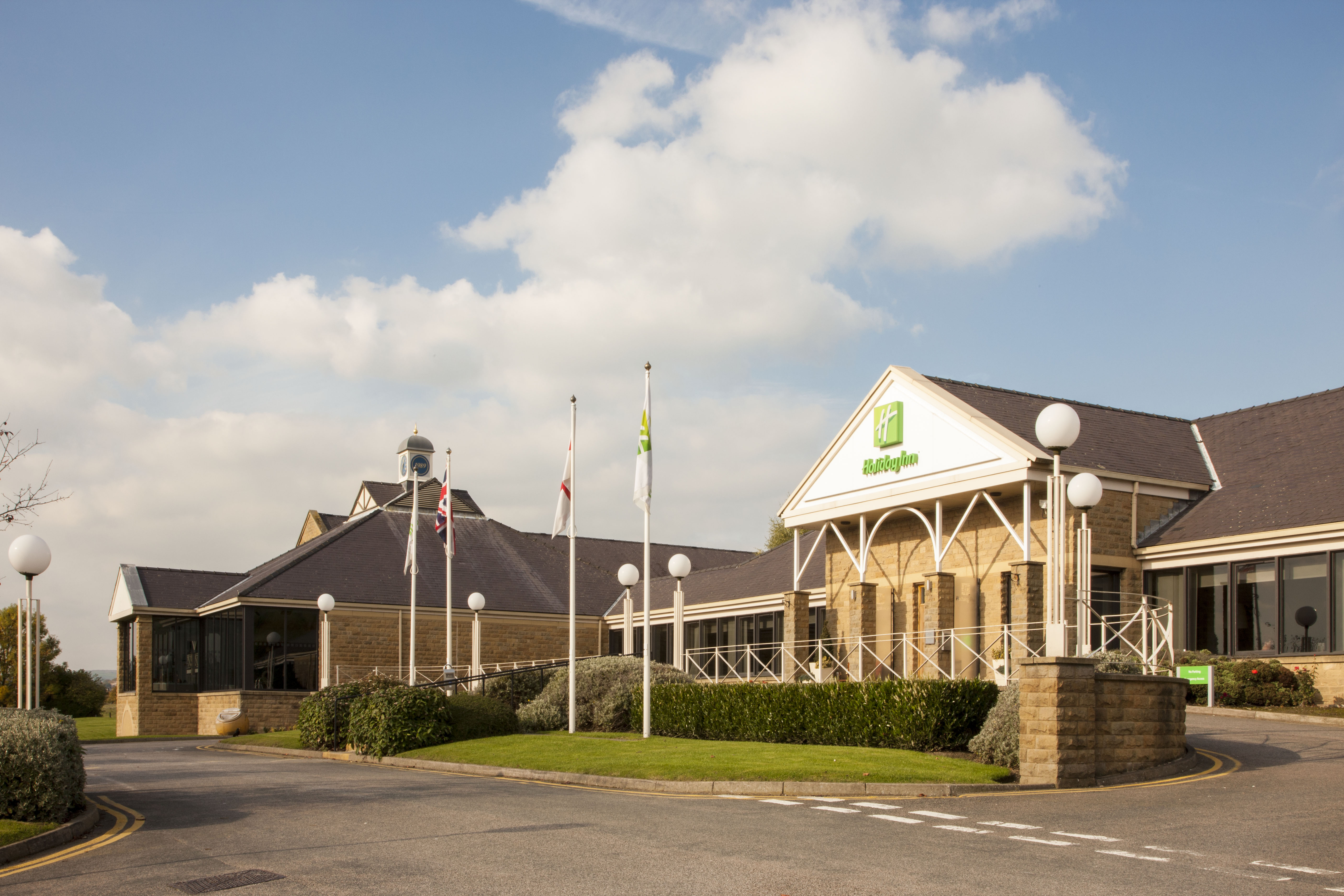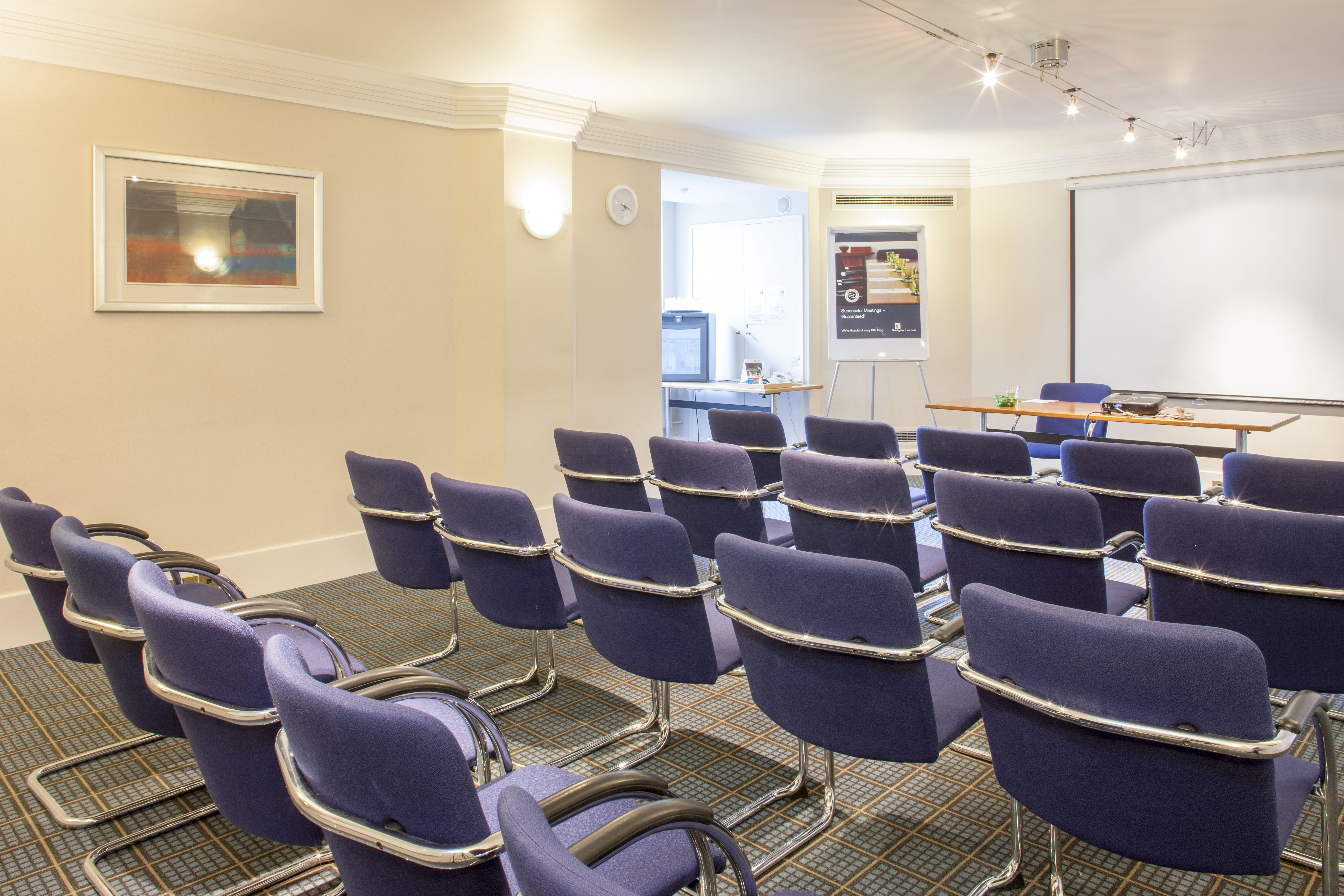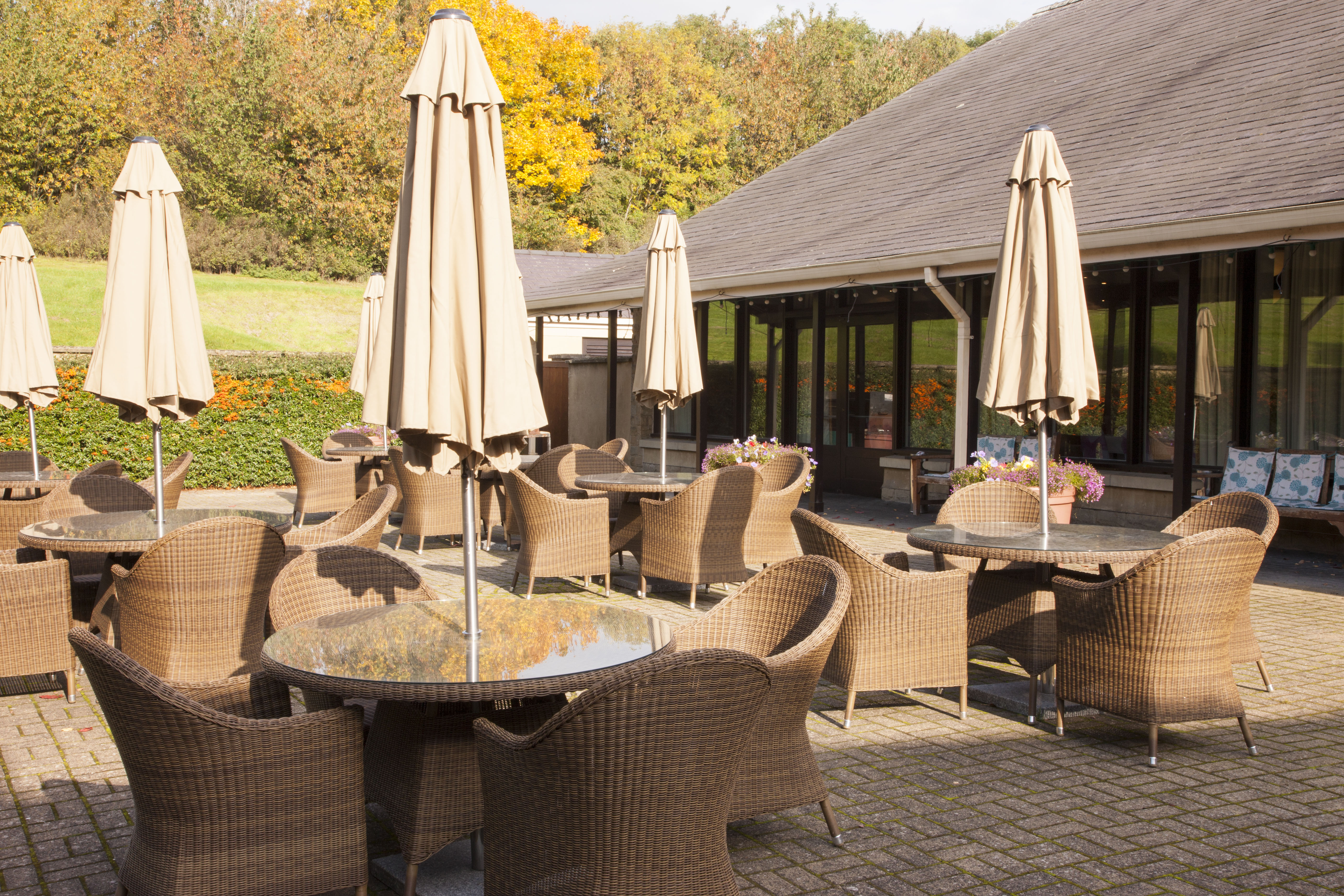 Anne Lister's realm - both the business and the personal - were gritty and tough with battles around every corner, it seems. Yet she lived stridently with a backbone and self-belief that was rare indeed for a woman of her times. Today, you don't have to mine the depths too far to happen upon people of the very same spirit and mettle here. If the team has a brush with this region, perhaps the same ingenuity and tenacity will cling post-conference? It's certainly a character that can be found in the team at Calder Conferences; as for the name, that's just a happy coincidence! The world seems to be tipping its hat to Calderdale at the moment. Events planners, don't miss out on a chance to get the job done.