ICONIC LEEDS HOTEL TO PLAY 'KEY ROLE' IN CITY'S POST-LOCKDOWN REVIVAL
After undergoing a £16million transformation for the past 9 months and poised to boost the city's post-lockdown economy and hospitality sector, The Queens Hotel Leeds is preparing to open its doors to guests from Monday 14th June.
Celebrating over 80 years in the city, the modernised hotel will not only pay homage to its rich and iconic history but most importantly, it will play to the 'new way' people are now using exciting city-centre hotel spaces for coworking and socialising.
Just nine months ago, Leeds council bosses expressed their concern as coronavirus restrictions threatened a "huge, disproportionate" economic impact in the region, with the hospitality sector taking the hardest hit.
Now, just in time for the fourth and final phase of the roadmap out of lockdown this summer, The Queens Hotel Leeds is preparing to welcome the first guests to the new-look hotel from 14th June.
Following the successful Bank Holiday weekend, which saw vast numbers of people flock to the city to take advantage of the long-awaited sunshine and relaxed restrictions, The Queens Hotel has seen a 'huge' spike in bookings.
Situated in City Square at the heart of Leeds, the hotel is set to be a tourism magnet and will be instrumental in the city's post-lockdown revival. With too much uncertainty surrounding foreign holidays, a staycation boom is on the horizon, bringing much-needed footfall back to cities and tourism hot spots across the UK.
The Queens Hotel refurbishment includes a much-anticipated renovation of all bedrooms, as well as adding an additional 17, bringing the room total to 232.
The ground floor has been totally transformed into a host of communal areas, with a 'social hub' at the heart of the hotel. The cohesive space will give visitors flexible options to socialise, work, or dine. A far cry from the traditionally quiet hotel lobby, The Queens Hotel aims to 'bring the outside in' by offering communal spaces targeted as much at locals as hotel guests.
Visitors can expect what is set to be the best cocktail and dining experience in Leeds as the hotel will be home to Grand Pacific, a sumptuous all-day dining destination comprising a 100-cover restaurant, private dining rooms, bar and cafe.
Alistair Campbell, General Manager of The Queens Hotel Leeds, comments: "This transformation has been eagerly awaited and after a tough time for the hospitality industry we can't wait to open the doors and welcome the first guests back to this iconic Leeds landmark.
"The Queens Hotel is a special place with fond memories for many who have visited or stayed at the hotel. The transformation is truly spectacular and a huge boost to Leeds' hospitality and tourism industry.
"There has been an overwhelming response to the opening and with people excited to get back out and about to city life we can't wait to showcase the new look to guests, whether they are staying, utilising our co-working spaces or enjoying the new restaurant."
For those interested in being amongst the first to sample the Grand Pacific menu, the restaurant is hosting a soft launch offer available from 14th – 27th June. This offers an opportunity for the team to find their feet and ensure everything is running smoothly.
Guests can receive 50% off their food bill by signing up here: https://news.grandpacific.uk.com/leeds_signup/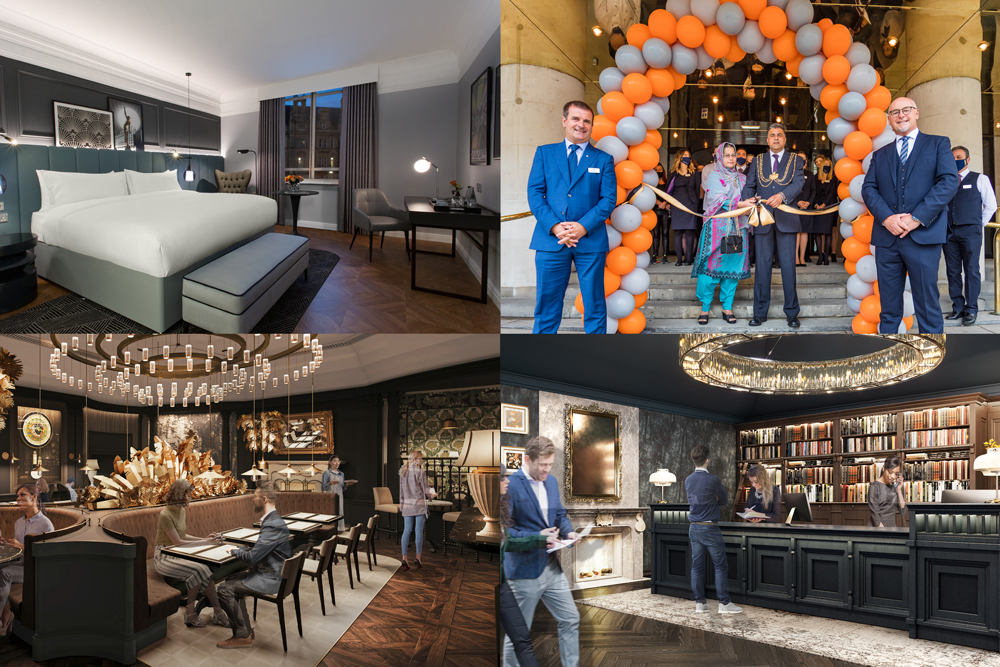 ICONIC LEEDS HOTEL TO UNDERGO £16MILLION RENOVATION
The QHotels Group today announced a £16million investment in a significant renovation of The Queens Hotel, Leeds, located in the very heart of Leeds city centre. In an important boost to the city's hospitality industry, the new-look Queens Hotel will officially be unveiled summer 2021 with building work already underway.
Celebrating over 80 years in the city, the modernised hotel will not only pay homage to its rich and iconic history but most importantly, it will play to the 'new way' people are now using exciting city-centre hotel spaces. Although the hotel will be open for business from March, the full refurbishment will be unveiled in the summer and includes a much-anticipated renovation of all bedrooms, as well as adding an additional 16, bringing the room total to 232. However, upgrading the bedroom offering at The Queens Hotel, Leeds, is just one part of the journey.
With plans for an exciting 'social hub' at the heart of the hotel, the totally transformed ground floor will offer a multitude of communal areas, as well as creating a boutique and personal check-in area. The hotel will soon offer the perfect place to meet with friends, colleagues or to seriously upgrade your 'working from home' surroundings.
One of the centre-pieces of the refurbishment will undoubtedly be the completely transformed retail food and beverage offer. To be officially unveiled nearer the opening, guests can expect what is set to be the best cocktail and dining experience in Leeds, with a vibrant wine bar, outdoor terrace that spills out into the heart of the City, extensive coffee space and central restaurant offering the likes of afternoon tea and exciting a la carte options.
Working with Upperworth Studios and Iliard Design, every detail has been painstakingly chosen to re-transform the hotel into a destination with a difference, aligning design with guest's comfort. The renovation also aims to retain and enhance as many of the building's historical art deco features, creating unique spaces for new and dedicated regulars of The Queens Hotel, Leeds, to enjoy.
Full restoration of the hotel reception's barrel-vaulted ceiling and original timber floors will provide a showstopping ground floor, whilst the iconic listed red passenger lifts will be lovingly renovated and brought into the 21st century with modernised functionality. As a nod to the hotel's glamorous history, a stunning selection of new chandeliers and pendant hanging lights will feature in the public areas with the beautiful existing art deco style lighting throughout the hotel.
Richard Moore, Group Chief Executive of The QHotels Group, which boasts a 21-strong, nationwide portfolio of hotels, says: "It's a real pleasure to be part of such an exciting project for the group and the city of Leeds. The Queens Hotel, Leeds, is a special place, with fond memories for many who have visited or stayed at the hotel. It therefore provides a wonderful contrast of positivity for everyone at such challenging times. We're very fortunate to have supportive shareholders who, despite the current economic conditions, remain passionate and continue to share our vision for the hotel. We are excited about the project ahead of us and can't wait to share the next chapter of our exciting journey".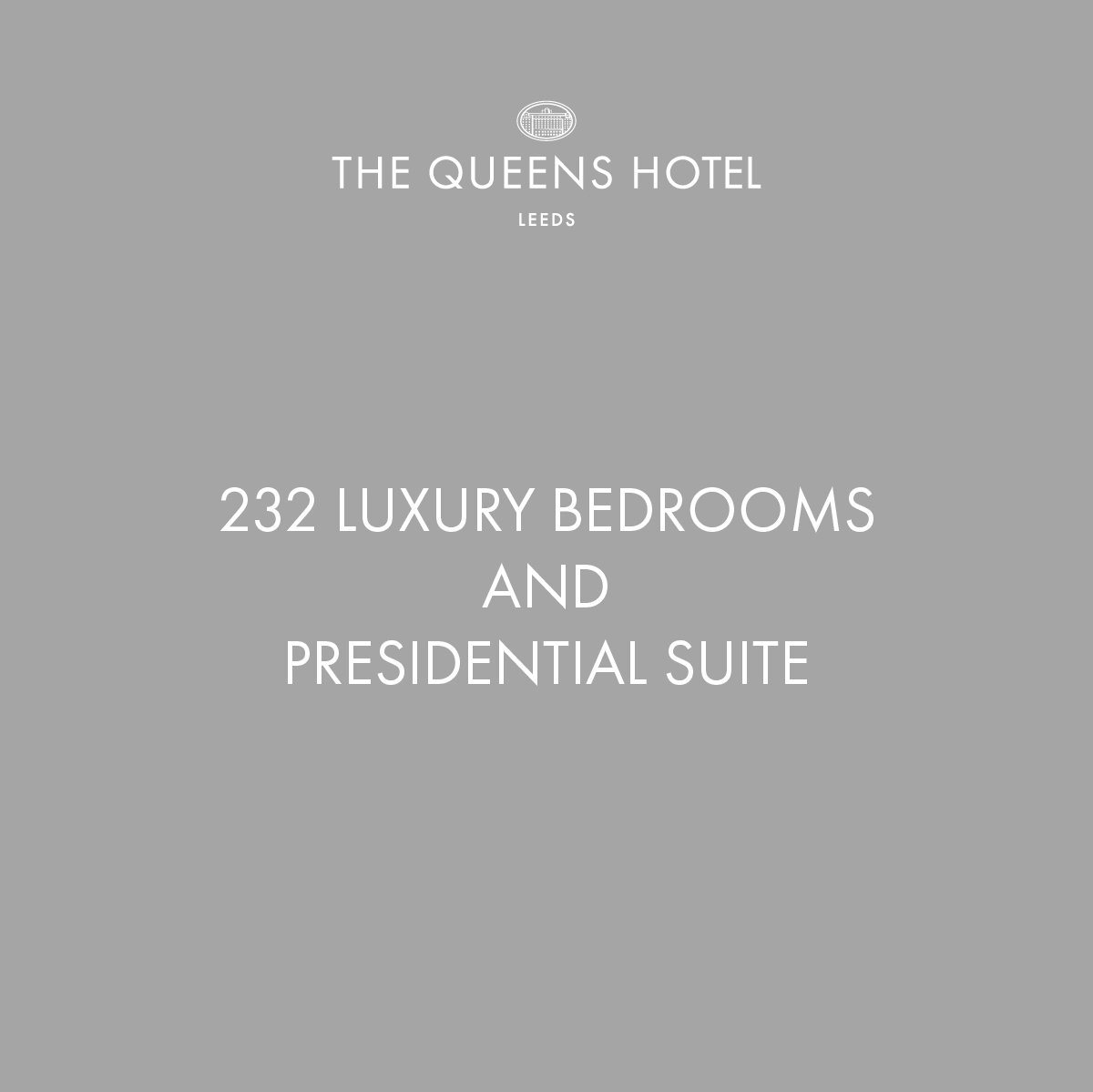 Visiting Almarose Hotels - Were Getting ready!
Visiting our hotels:
Following the Government announcements, we're delighted to announce that all our hotels across England will be opening on 4th July and in Scotland on 15th July.
Currently, our leisure and spa facilities are still closed, but as soon as we can reopen – we're ready!
For your safety and complete reassurance, we have had to make a few changes in the way we operate, meaning your experience when staying with us might be a little different, however still fabulous.
As you would expect, extra care and precaution has been taken into account across all areas, including flexibility around booking, your safety, and overall cleanliness throughout all our hotels and resorts. All of the information you need about our hotels can be ­­found on this page, including:
'Book with Confidence' – Our promise to you which offers transparent and flexible cancellation terms
'Clean + Safe' – Hygiene measures and procedures throughout the hotel, grounds and facilities to help keep you safe, but still making sure you have an enjoyable and memorable experience.
Play safe – Detailing our safety measures when you're out on the golf course
We really do look forward to welcoming you and hope you'll join us in celebrating our hotels being open again – we can't wait to help you enjoy the very best of a 'Great British Breakaway' experience to remember.
QHotels recognised as one of the best places to work in the UK hospitality industry
QHotels has been recognised as one of the top six employers in the UK hospitality industry by trade bible The Caterer, in its annual 'Best Places to Work in Hospitality Awards 2017'.
Based on the feedback from anonymous staff questionnaires, the league tables recognise organisations that put people at the heart of the business, supporting employee development to deliver exceptional products and services.
QHotels was praised for its award-winning training programmes, including its bespoke Hospitality Management Foundation degree.
The accolade is the latest recognising QHotels' commitment to staff development and retention. In February, the group received the Distinction in Developing Future Talent award at the national HR Distinction Awards, and in November 2016 it received three Springboard Excellence Awards, including one for the best Education and Industry Partnership.
The Best Places to Work in Hospitality Awards 2017 required more than 77 per cent of an organisation's employees to have filled in questionnaires, which were analysed to see how the employer had performed against a set of national benchmarks.
Key criteria for judging included recognising the needs and aspirations of its employees and that the organisation ensured that, "everyone who works for them is happy, motivated and working toward their own goals."
QHotels was specifically recognised for its "clear remit to develop talent". In 2016, the group launched its 'Get into Q' apprenticeship programme with 52 apprentices, and now the group is looking to recruit a further 100 apprentices this year. The apprenticeships are available in a range of specialist areas such as operational management, maintenance, accounts, food and beverage and spa.
In addition, QHotels' Professional Hospitality Operations Management programme is the first qualification of its type to be provided by a UK hotel group and is awarded by University College Birmingham.
The bespoke hospitality course has given employees a hands-on education whilst in operational, managerial and sales roles. It is offered to current employees and external applicants to learn while they work on a full-time basis.
Michael Purtill, Managing Director at QHotels, said: "This is a stunning result for QHotels. We put a huge amount of focus on team development and particularly on finding the right people with the right attitude, which we can foster, regardless of background or experience.
"The return is an engaged and motivated team that know there are real opportunities for them to progress their careers with QHotels and be fully supported by the business. This inspires them to listen to customers and able to take decisions to help improve the experience of staying at QHotels and guests recognise and appreciate that. I'd like to thank the team for their fantastic effort and this recognition is richly deserved."
QHotels makes a golden start to 2016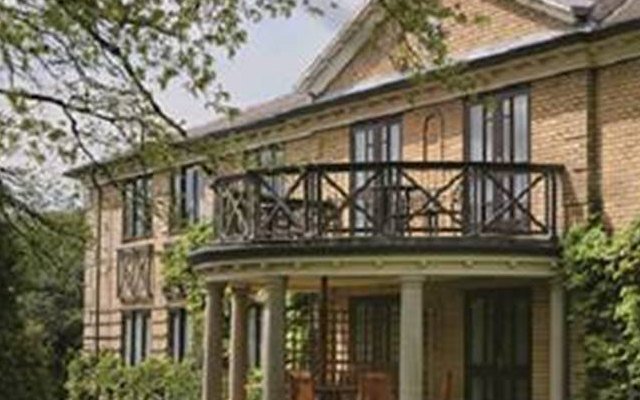 QHotels has followed on from its record-breaking 2015 by having nine of its venues achieving VenueVerdict Gold Standard accreditations in the first quarter of 2016.
QHotels had 35 Gold Standard quarterly accreditations in 2015 - the most the group has ever achieved - and topped off the year by being crowned No.1 Large Group by VenueVerdict, highlighting its consistency in providing the best experience for customers.
Remarkably, three of its hotels have been accredited for at least 12 consecutive quarters. One, The Westerwood Hotel & Golf Resort near Glasgow, is the only hotel in Scotland to retain the Gold Standard for more than five years.
Belton Woods, Dunston Hall and Mottram Hall only joined the QHotels portfolio in late 2014, and their newly attained Gold Standard Accreditations are further testimony to their teams' commitment to their integration into the QHotels brand.
The VenueVerdict Gold Standard accreditations are based on how likely event hosts are to recommend a venue for a conference or event. The research is conducted by BDRC Continental, theUK's largest independent market research agency.
Michael Purtill, Managing Director at QHotels, said: "It's great to once again begin the year on such a positive and upbeat note, with nine of our venues being commended for their outstanding customer feedback.
"Our reputation in the conference and events industry keeps getting stronger, and we continue to enhance our offering based on the views of our customers. We're constantly adapting to meet their changing needs and desires and the VenueVerdict accreditations are evidence of this. Here's to another memorable year!"
QHotels venues receiving the VenueVerdict Gold Standard accreditation in Q1:
Ashford International Hotel (VenueVerdict's 2015 No.1 Hotel)
Forest Pines Hotel & Golf Resort,North Lincolnshire
TheMidland,Manchester
The Park Royal,Cheshire
Belton Woods, Grantham
Dunston Hall,Norwich
Mottram Hall,Cheshire
TheOxfordBelfry, Oxfordshire
The Westerwood Hotel & Golf Resort, near Glasgow
James Bland, Director - Hotels and Hospitality at BDRC Continental, said: "The Q1 Gold Standard accreditations demonstrate, once again, the continued dedication of the QHotels team in providing its customers with an excellent experience.
"This is especially highlighted by The Westerwood Hotel & Golf Resort's fantastic achievement in receiving the Gold Standard accreditation for the twentieth successive quarter. To maintain this title shows that the staff are working as hard as ever to exceed customer expectations."
QHotels invests in market-leading Wi-Fi upgrade,
Further enhancing our customer's experience and exceeding expectation

The 2015 AA Hotel Group of the year, QHotels, is investing in excess of £2.2 million upgrading its Wi-Fi access and bandwidth to meet the latest requirements in device and internet use. This is designed to continue to provide a market-leading service to both our leisure, corporate and event guests.
This new project will specifically address the volume of connections our customers demand by installing high-density Access Points which will allow at least 500 simultaneous connections to each point, with no loss of throughout or drop in service. As part of the installation, areas of the hotels not previously requiring coverage due to limited demand at the time such as Leisure Club, Spa and Restaurants will also be addressed and are included in the project.
High-density Access Points combined with the installation of new fibre circuits capable of delivering up to 1 gigabit of data throughout will see QHotels capable of meeting the internet demands of today's and tomorrow's conference and event customers.
5 hotels will have the technology refresh completed by April 2016 with a further 20 committed installations between April and August this year.
The investment follows Smart Phones & Tablets superseding laptops as the preferred device to connect to the internet for the first time in 2014, with over 68% of adults now connecting to the internet 'on the go'. The Wi-Fi solution carries patented signal direction technology which will see improvements to mobile device connectivity by adjusting the wireless signal according to the orientation of the connected device.
Inspired by our customers' evolving future needs, as well as satisfying existing requirements, QHotels' new Access Points will provide dual radios to support connectivity on the older 2.4 GHz as well as the newer 5 GHz spectrum and supporting 802.11a, b, g, n, and ac Wireless Networking Standards. The upgrade will also include bandwidth management to ensure a 'fair-share' approach to the allocated bandwidth per device.
The installation of new Fibre circuits will see our existing free WI-FI offering rise from a shared 8Mbps to 90Mbps at each hotel, a multiplier of 11 fold increase in bandwidth and connectivity.
Conferences and Events who require dedicated bandwidth will see our offerings rise from being able to provide a maximum of 90Mbps to a whopping 900Mbps of bandwidth at a fraction of the previous costs.
David Kelly, Director of IT for QHotels, said: "As technology advances and our customers' needs have evolved, we have reacted by further investing in market-leading Wi-Fi. It's not uncommon these days for our leisure and corporate guests to have two or three connected devices each. That requires high density access points that will cope with the volume of users and bandwidth to match it.
These improvements will ensure that we can provide a fast and reliable service, and reassure customers that we can meet the technology requirements of today's events, conferences and meetings customers."
Chris Gaines, Group Sales Director QHotels, said "We were one of the first hotel groups to offer free Wi-Fi to all its guests and in 2011 we invested heavily to offer a premium service of dedicated bandwidth and Wi-Fi access. Throughout 2016 our investment will enable a further significant increase in bandwidth, speed and connectivity exceeding our customer's expectations, offering 90Mbps of free guest bandwidth and up to 900Mbps of dedicated bandwidth together with an infrastructure that can fully support it."
QHotels maintains the Midas touch with latest VenueVerdict results
QHotels is celebrating again with nine venues in the group achieving the VenueVerdict Gold Standard Accreditation for the third quarter of 2015.
With a third of its specialist conference and events hotels striking gold in each quarterly VenueVerdict announcement in 2015, the latest results show how QHotels continues to uphold its reputation for delivering memorable experiences, inspired by its conference and events customers.
Announced by BDRC Continental, the UK's largest independent research consultancy, the Gold Standard Accreditation is the highest tier a hotel can achieve from VenueVerdict and is based on how likely event hosts are to recommend a venue for a conference or event.
QHotels Managing Director, Michael Purtill, said: "VenueVerdict gives us valuable insight into our customers' journeys with us, helping us measure and understand their experiences, so that we can continue to improve our approach, inspired by their feedback.
"We are delighted to maintain yet another nine VenueVerdict Gold Standard Accreditations this quarter, reflecting our focus on consistency and offering the very best to our conference and events customers, who visit us time and time again and recommend us to their peers.
"Belton Woods joined our portfolio less than 12 months ago, so for this hotel to have already achieved Gold Standard Accreditation is testament to the way the team have embraced QHotels' service standards.

QHotels venues receiving the VenueVerdict Gold Standard Accreditation in Q3 are:
Ashford International Hotel (VenueVerdict's current Number 1 Hotel)
Forest Pines Hotel & Golf Resort
The Cheltenham Chase Hotel
The Midland
The Nottingham Belfry
The Oxford Belfry
The Stratford
The Westerwood Hotel & Golf Resort
Belton Woods

James Bland, Director – Hotels and Hospitality at BDRC Continental, said: "QHotels has maintained its strong performance this year and it's clear that the feedback we collate for them from their customers is integral, helping the group to continually review and enhance its conferences and events offering."
"VenueVerdict gives hotels and meetings venues impartial and independent insight that we hope will help them assess customer experiences, and help them go on to deliver service of the highest standard."
Your perfect event
in Stratford-upon-Avon, Warwickshire...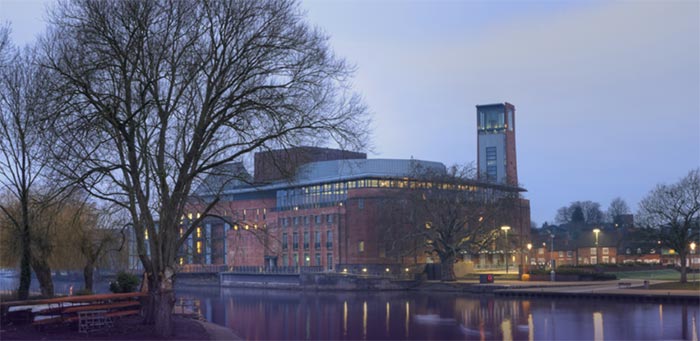 To be or not to be? Shakespeare, the world's greatest playwright was born in Stratford-upon-Avon and his presence still lives on at The Royal Shakespeare Company Theatre. Still want to explore? Warwick Castle can bring royalty to your door, whether you want to explore the castle grounds or find out more! That's why Warwickshire has it all and why your next meeting or conference should be held in Warwickshire, the heart of the UK, where nothing is average.
What's special about QHotels? We have three unique, exciting and multi-functional hotels (if we do say so ourselves!) in Warwickshire.All three hotels have freeWi-Fi throughout as well as complimentary parking.We have award-winning food which is sure to tempt your taste buds along with being accredited with a Gold Standard service award byVenueVerdict. We haven't been named AA Hotel Group of the Year 2014-15 for nothing!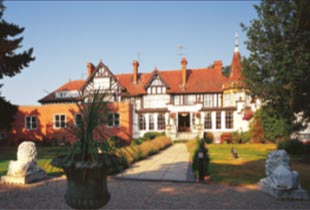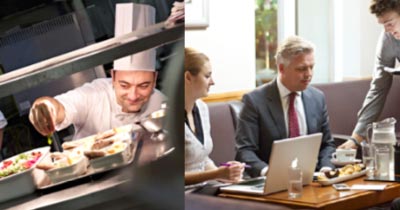 Chesford Grange is on the outskirts of Kenilworth, just a short drive from Leamington Spa and the historic Warwick Castle. Chesford Grange is set in 17 acres of grounds yet easily accessible from the M40 and M69 and only 13 miles from Birmingham Airport. It boasts 13 conference and meeting rooms for up to 700 people, 205 bedrooms and health club and spa facilities; it has all the scale of a big hotel but still with lots of personality!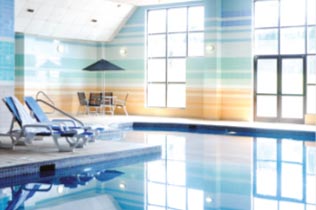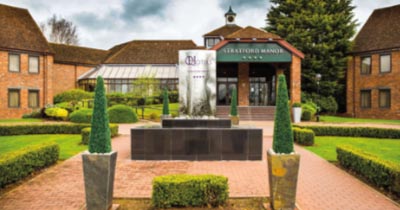 Stratford Manor is located just off the M40 with close links to the M42, Birmingham city airport and only a 5 minute drive from Stratford-upon- Avon. Stratford Manor is located on 21 acres of land which are ideal for teambuilding! With 104 spacious bedrooms, 13 conference and meeting rooms for up to 350 people including 2 dedicated training rooms, a conference cafe and a leisure club which includes spa facilities, it's hard not to picture your next event here.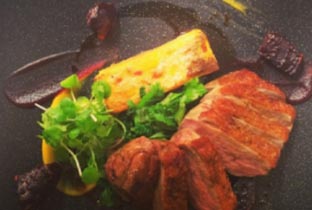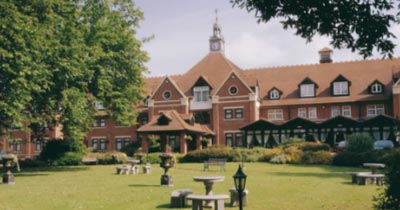 The Stratford is in the heart of Stratford-upon- Avon with 102 bedrooms, an award-winning restaurant, The Quills, six conference and meeting rooms which hold up to 132 people and a mini gym on site to help keep your team's morale high. Couple this with a hotel team with an all-round passion for excellence and a location next to the train station, half an hour from Birmingham airport with close links to both the M40 & M42 and it's not surprising that The Stratford has been accredited with a Gold Standard award by Venue Verdict.
It has been a record start to the year for QHotels...
It has been a record start to the year for QHotels, as the hotel group scooped three of the top hotel accolades from VenueVerdict as well as nine of the group's hotels receiving Gold Standard Accreditations - the most the group has ever received.
The group of 27 unique and luxury UK hotels retained the Gold Standard Group award for the second year running and won No.1 Large Group award for the fourth consecutive year. It has also kept the Number One Hotel crown, passing this from its Westerwood Hotel and Golf Resort to Ashford International Hotel.
QHotels achieved these accolades following feedback from event hosts and customers who used the group's hotels throughout 2014. Over 21,000 people were surveyed in the last quarter of 2014 across 375 participating meeting venues and hotels in the UK and Ireland.
With a total of 28 Gold Standard Accreditations in 2014 the Gold Standard Group Award was given to QHotels as the group with the highest number of endorsements and highlights the group's consistent approach to exemplary service standards at each of their hotels.
The No.1 Large Group award is given to the brand with the highest 'Net Promoter Score', and demonstrates that QHotels' conference and events customers are actively recommending and returning to the group.
The latest success follows a string of achievements and accolades in 2014, including scooping AA Hotel Group of The Year and retaining Which? Recommended Provider Status.
Michael Purtill, Managing Director of QHotels, commented: "Awards that are based on feedback from our customers mean so much to us and we're absolutely thrilled to not only retain such prestigious accolades but also to receive our highest number to date.
"Our hotels read all the feedback they receive and use this information to keep finding new ways to delight our guests. Customer feedback is everything to our business, it not only to help us to develop but also lets us know when we're doing a good job. We'd like to thank our customers for their support."
The VenueVerdict Awards are based on rigorous research conducted by BDRC Continental, the UK's largest independent market research agency and look at how likely guests are to recommend venues.
James Bland, director of the Hotels and Hospitality Team at BDRC Continental, said: "QHotels performed consistently highly in the quarterly VenueVerdict accreditation programme and 2014 has been their best year yet. The awards they have received are a true testament to the group's commitment to developing their offering and the hard work of their conference and events staff."
QHotels recently expanded its portfolio of 21 unique and luxury hotels to 27 following the acquisition of six former DeVere resorts. The six hotels, located across the UK include the luxury 5-star Cameron House on Loch Lomond and the Elizabethan-style Dunston Hall in picturesque Norfolk.
QHOTELS NAMED 2014-2015 AA HOTEL GROUP OF THE YEAR
In what can only be described as an outstanding achievement, the industry leading credentials of QHotels have been recognised with us scooping the prestigious AA Hotel Group of the Year 2014/15 award.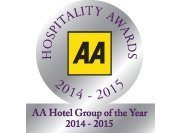 A hugely prestigious award, won by QHotels for the second time, this latest accolade underlines our commitment to deliver outstanding standards of product and service across our collection of 21 unique and four-star hotels within the UK.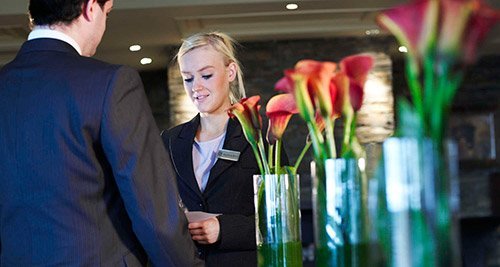 Demonstrating a range of award-winning qualities, QHotels are recognised for our ongoing investment plan, a progressive approach to corporate and social responsibility, an unwavering focus on the quality of food & drink, and for delivering a level of customer service that ensures every guest has a personalised experience that exceeds their expectations.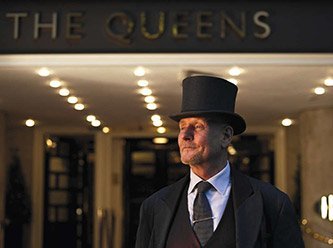 QHotels Expands its Portfolio to 27 Hotels
QHotels has added six former De Vere Hotels and De Vere Luxury Lodges to its portfolio. The QHotels brand is looking to strengthen its nationwide presence and complement its award winning guest offer with premium golf, spa and leisure facilities.
The six hotels, located across the UK include the luxury 5-star Cameron House in Loch Lomond and the Elizabethan-style Dunston Hall in picturesque Norfolk. They will be managed alongside the existing QHotels portfolio of 21 hotels led by Managing Director Michael Purtill and Finance Director Ian Goulding.
Michael Purtill commented: "This is a really positive move that will help drive long-term, sustained growth for the QHotels brand. The 6 hotels are an excellent fit as they are renowned for their first-rate facilities, catering and service. This aligns with our guest-first ethos and enables us to effectively expand our UK reach.
"We will be working with each hotel on an individual basis to ensure we build on the best of what they have to offer and complementing this with our experience and expertise. This will help to maximise the conference and events potential of each of the hotels, while strengthening our portfolio in terms of a wider golf, spa & leisure offering."
With investment earmarked for each of the six hotels over the coming months, the hotels will be integrated into the QHotels portfolio.
Michael concluded: "Our first priority is business as usual for the teams and guests, ensuring we fulfil our commitments for existing bookings. We are then looking at where we can invest in developing the hotels to emulate the award winning standards QHotels is renowned for and which drives guest satisfaction and loyalty."
The former De Vere Hotels, joining the QHotels portfolio, include:
Cameron House, Loch Lomond
Dunston Hall, Norwich
Oulton Hall, Leeds
Mottram Hall, Macclesfield, Cheshire
Slaley Hall, Hexham, Northumberland
Belton Woods, Grantham, Lincolnshire
The formerly De Vere Luxury Lodges, are located at Belton Woods, Cameron House and Slaley Hall.