SUSTAINABILITY HAS MADE ITS MARK: PARTNER STEPS
As 2022 rolls on, it becomes more apparent that the pandemic was a catalyst for change and for accelerating specific trends. Sustainability is expected to be the most important issue for event planners according to recent research conducted by The Meetings Show. Customers increasingly feel that a more informed, responsible approach to events is how they must contribute to the 'build back better' response underway globally.
The Meetings Show research revealed:
73% of event professionals surveyed believe sustainability will return to the top of the agenda
92% claimed sustainability is important or very important to them
69% plus said they already have a sustainability plan for their events or company
The priority amongst this audience was to learn more about sustainable supply chains followed by reducing their carbon footprint.
The Business Visits and Events Partnership BVEP has announced that sustainability will also impact on purchasing choices with buyers seeking reassurance that the impacts of the events they are scheduling will be minimised, as far as possible, on a journey towards ultimate carbon neutrality. Challenging it may be, but this journey is definitely underway and set to become a far stronger element of procurement policy among buyers.
The key to alleviate any 'eco-anxiety', according to BVEP, is to look for those who clearly monitor the impacts of operators through the supply chain and partner with events professionals who are committed to ISO standards and certification.
At Calder our commitment to external ISO audits and certifications is fervent and sustained. Amongst five new standards attained, we clinched ISO14001 Environment and our pursuit of responsible business practices was affirmed by our accreditation to the Good Business Charter. We have always worked with hotel and venue partners on their own sustainable journey; momentum since the pandemic has been truly inspiring.
Lime Venues Portfolio have always been early adopters of innovative sustainable practices. As part of Compass Group UK & Ireland, they are first in the industry to publish a Net Zero plan. Overall this includes using 100% reusable/recycled packaging by 2023, a 25% switch to animal proteins in menus by 2025 and a 65% reduction in the carbon footprint of the entire business by 2030.
Our meetings and events clients have confidence in their new Meetings for Change programme which reassures with the following ...
80% of the ingredients on menus will be British grown, plus chicken and milk will be Red Tractor assured
menus will be offering plant-focused dishes with a choice of alternative proteins
a 'zero waste' approach with food, root-to-stem, nose-to-tail - such as using unpeeled carrots to avoid peels being discarded - while also using recycled and reusable packaging, where possible
ethical sourcing - teas and coffees from responsible suppliers and all chocolate Fairtrade and Rainforest Alliance certified.
the promise to be net zero by 2030
by Fuzzy Rescue
The landmark Cop26 climate change conference took place at the SEC in Glasgow which is a Lime Venues Portfolio location and it was essential for the team to work closely alongside the Government and the Department for Environment, Food and Rural Affairs to ensure each menu at the event was not only fully sustainable, but also locally sourced.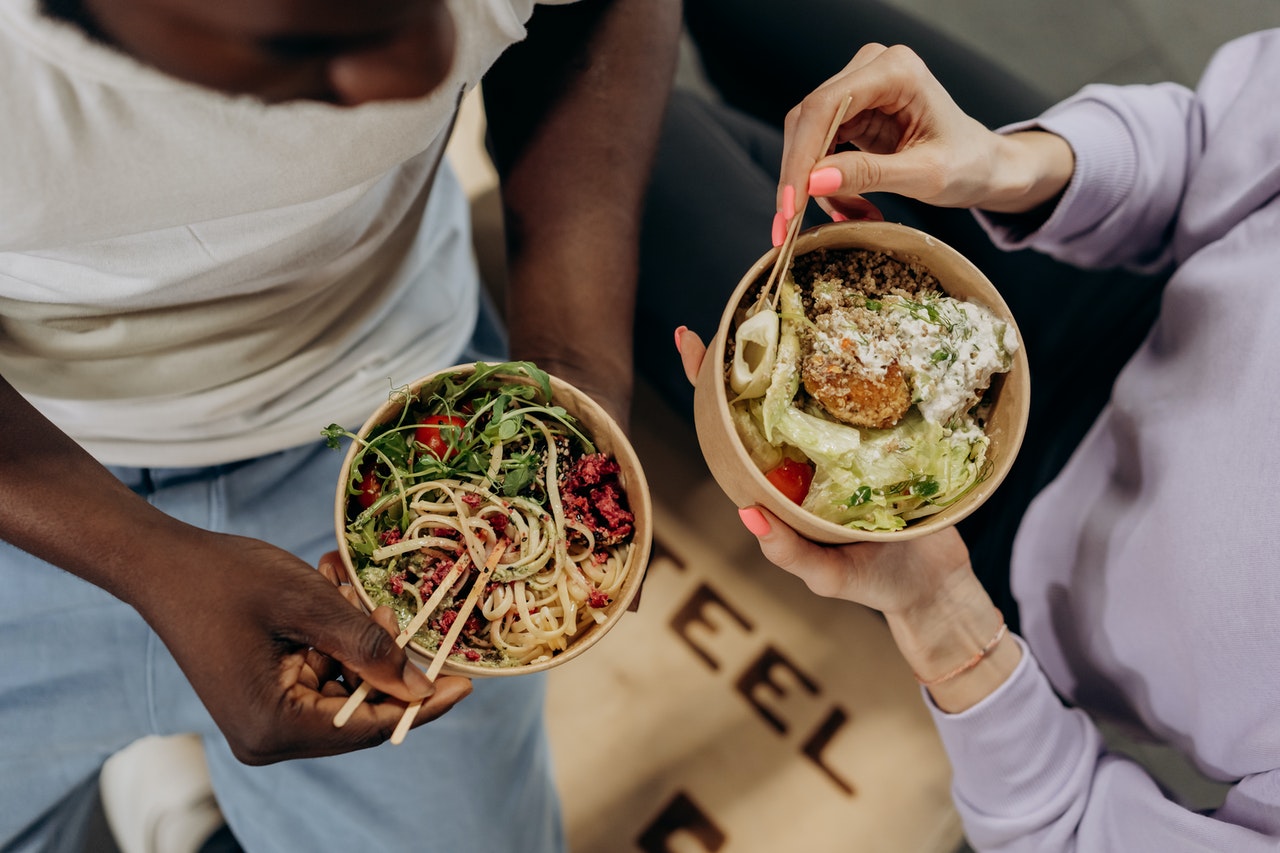 by Mikhail Nilov
Social Sustainability
BVEP also maintains that community and social sustainability will remain key on the future events agenda. This involves ensuring spend and employment are retained in the local area but also respect and pride in a community and place will increase in importance.
Red Carnation Hotels as a family-owned and run business have always been passionate in this area. They have removed over 30 plastics from hotels and supply chains, worked with Winnow Solutions to reduce food waste and measure and manage energy use. Bees are kept on the rooftops of London hotels and a Living Wall also thrives in the city.
The new Make Travel Matter initiative digs even deeper. Guests are invited to interact more wholly with the communities they visit, with experiences vetted to ensure they advance at least one of the United Nations' Global Goals, which were first launched in 2015 with the aim of creating a better world by 2030.
In London's The Rubens at the Palace, guests will learn from the hotel's executive chef Ben Kelliher, how advanced AI technology can effectively track and manage food waste, how he creatively reimagines surplus ingredients and consider sustainable products with a trip to Borough Market.
At The Milestone Hotel & Residences, guests can join a Totally Wild UK foraging expedition, where they will learn how to find edible goods in the wild, and how to forage responsibly in order to allow nature to flourish.
Experiences can also be enjoyed in Ireland, the Channel Islands and South Africa, where through Bushmans Kloof Reserve and the Tread Right Organisation, the group helps to provide a safe and sustainable way to ensure both livestock and leopards can coexist in local regions of the Western Cape.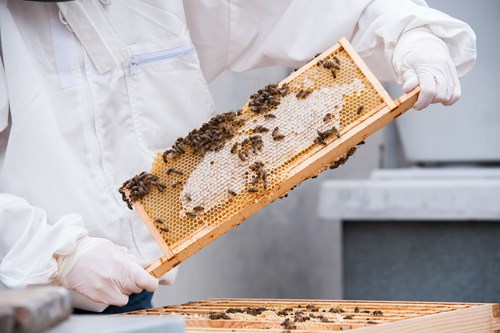 Red Carnation Hotels
As Tanya Clifford, vice president at partner Hilton Worldwide Sales EMEA says, "We know our meetings and events customers share our passion for sustainability and like us, are committed to finding ways to further reduce their environmental footprint'"
In response, Hilton has partnered with social enterprise South Pole to offset the carbon footprint of meetings across Europe, the Middle East and Africa. Each meeting's energy, water, carbon and waste consumption is monitored and assessed with the LightStay Meeting Impact Calculator tool.
Since the pandemic all our partners have devoted time and spirit to reimagining ingenious sustainability programmes. At Calder, we know that a crucial element of our events project management service is to guide clients to the venues and support teams in alignment with their individual vision. For almost 40 years we have been working with central government and the wider public sector where environmental impact has always been under the lens.
Footprint image by Elviss Railijs Bitans
Powered by Froala Editor