ONWARDS AND UPWARDS: NEW TRAVEL AND EVENTS
As travel restrictions begin to ease and business get-togethers are back on the schedule, our travellers and delegates will be relieved to resume a familiar pattern and thirsty to explore wider horizons. Yet, we're entering a new travel and events landscape where we'll experience differences. Here we take a look at some post-COVID-19 measures.
Ground Transportation
Travellers arranging car rental will notice enhanced cleaning protocols and pledges to unprecedented standards. Employees and customers alike will be protected by new pick-up and drop-off procedures to minimise physical contact. Some rental companies have revised operating hours and introduced temporary relaxation on booking conditions and cancellation. Your travel consultant will be informed and ready to advise.
Rail
Masks, enhanced cleaning, reduced passenger numbers and new seating patterns are now the norm. By illustration:
* LNER have employed specialist teams to use "superior, sustainable disinfectant products and high-grade equipment" on trains and in stations, with increased frequency and vigilant focus on high-touch points.
* Transpennine Express too have increased cleaning frequency with focus on "handrails, door buttons, tables, arm rests, toilets and ticket vending machines and trialing a new long-lasting sanitiser that only needs reapplying ever 28-days"
* Transport for London TFL is "using hospital-grade anti-viral clean products to kill virus and bacteria on contact, and protect up to 30 days".
Airlines and Airports have received government guidance to ensure robust social distancing, regular cleaning protocol, good hand and respiratory hygiene and, where such routine measures are not possible, to conduct a risk assessment which should be regularly reviewed. Airports, including Manchester, are conducting pre-flight passenger temperature checks. Airlines have also been forced to rethink route networks and capacity, but the International Air Transport Association IATA has been prompt to explain how the modern cabin environment offers features that reduce risk of transmission onboard.
These environments and experiences will feel new and unfamiliar at first, but as we move around more our confidence will begin to grow. Meetings & Incentive Travel magazine reports that, following a survey, 69 per cent of business travellers are planning to travel this summer.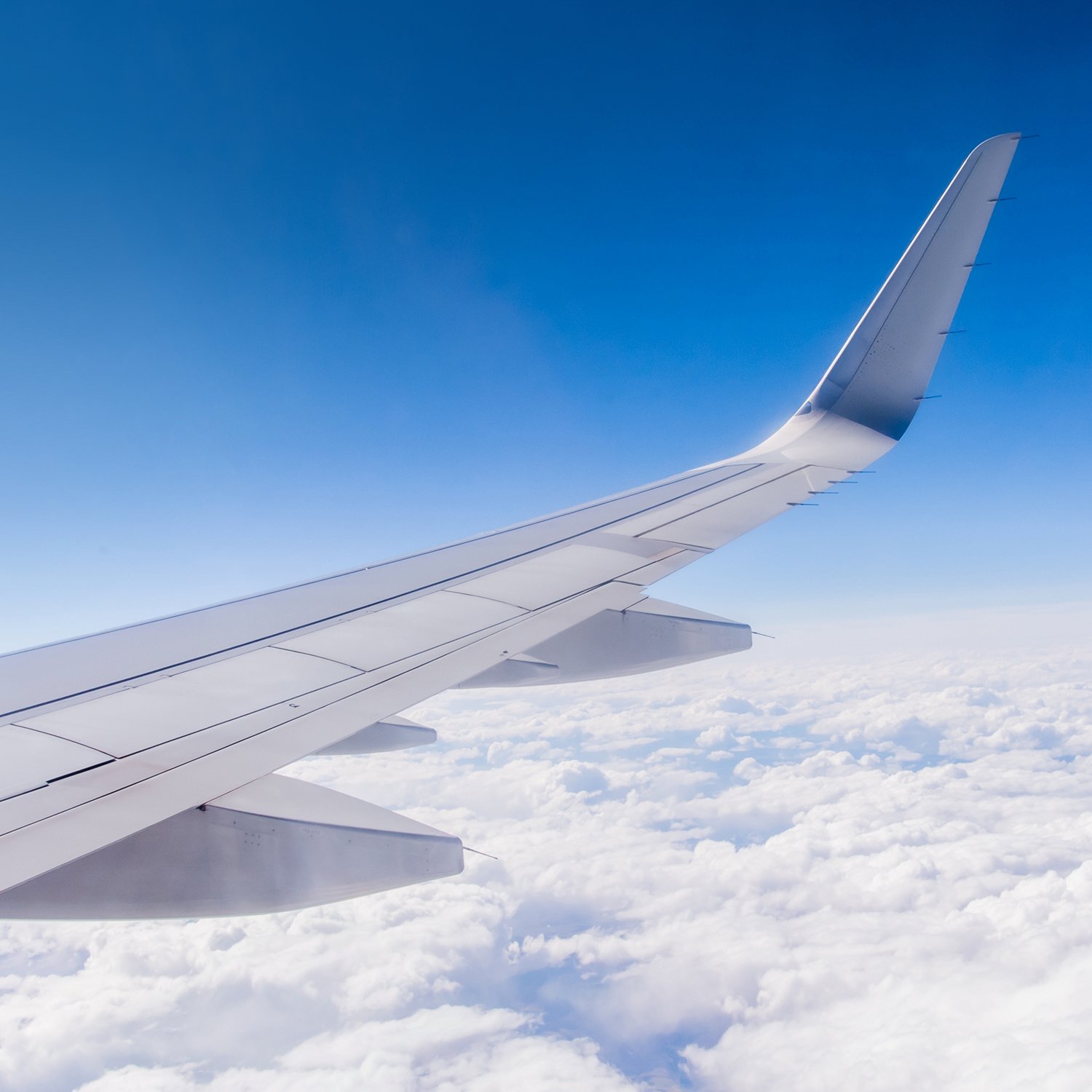 Hotels, Venues, Meetings and Events
Our partners have faced unprecedented challenges, but we have been impressed by how rapidly - with guidance from expert collaborators - they have implemented new cleanliness and social distancing regimes. Moreover, they have communicated this, with high impact, through innovative information campaigns.
One difference guests will notice is the preponderance of new signage; directions to hygiene stations and social distancing reminders, particularly around reception and the bar areas. You may find the menu has been replaced, for now, by a QR code on the table so guests can access dining choices via their mobile phone, as is in operation at some of our Holiday Inn partners.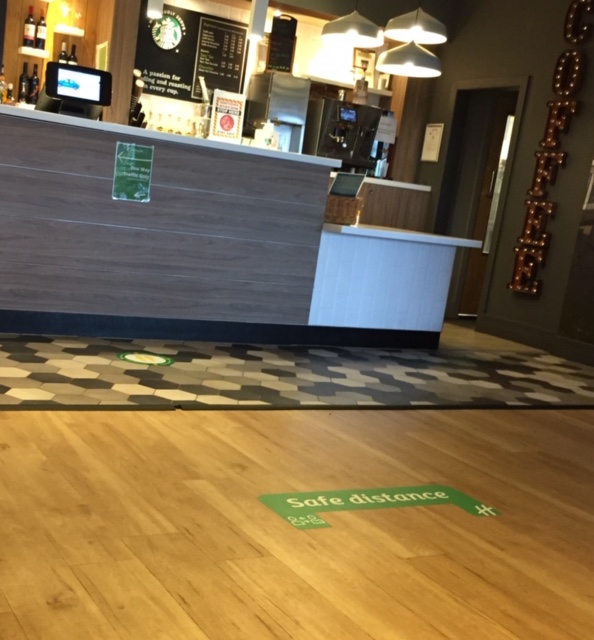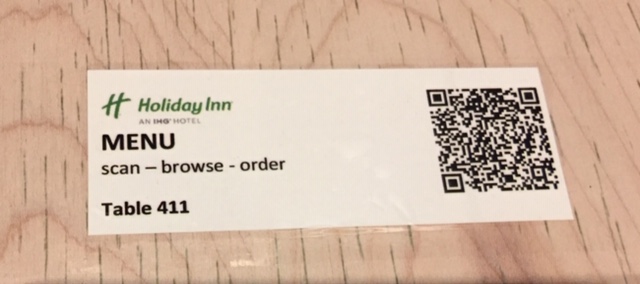 Some examples of partner action follow...
De Vere Hotels' Your Wellbeing At Heart programme includes hygiene kits in every room, sanitising stations at every entrance, new takeaway and table service menus and outdoor exercise areas.
InterContinental Hotels Group's Responsible Business Recovery Forum (RBRF) involvement sees them collaborate with other leading names to aid an efficient, industry-wide recovery with a sustainability and future-proof focus to predict and prepare for new scenarios.
Almarose Group and QHotels' Clean & Safe commitment proudly accredits venues through independent assessments. Each hotel has been individually examined, assessed and certified by Shield Safety Group and 'stamped' Safe to Trade.
Macdonald Hotels & Resorts' Safe & Sound charter similarly finds them partnering with Shield Safety Group and ECOLAB - a global leader in water, hygiene and energy services that protect people and vital resources.
Together Again and Safe
Meetings and events up to 30 people will be possible from August but will require a new look. Our partners are ready, for example ...
Radisson Meetings have introduced a 10 Step Protocol, emphasising physical distancing in all room configurations, improved air circulation and a heightened cleaning/disinfectant regime.
Mercure Hotels venues say they will ensure your meeting room is empty for a minimum of 12 hours prior to your arrival, allowing time for a meticulous cleaning process.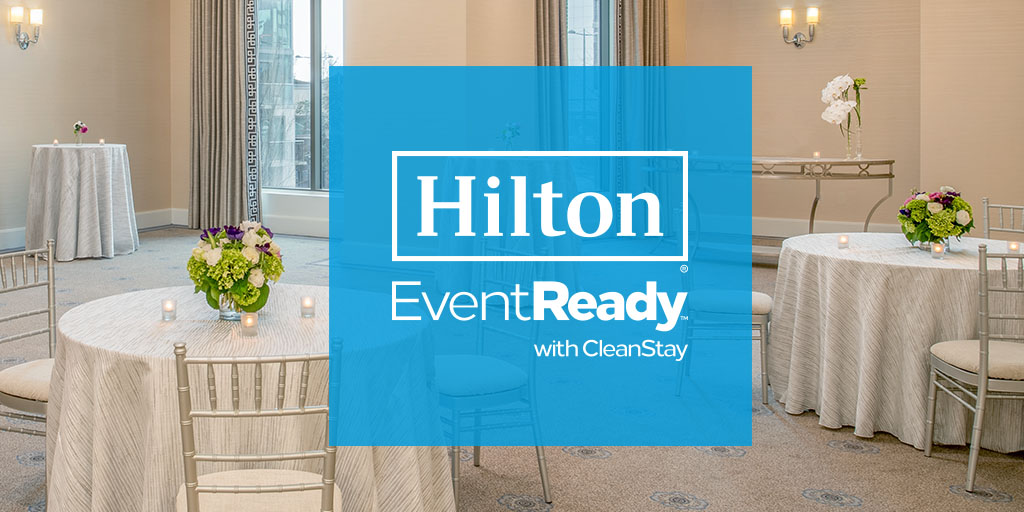 Hilton Hotels have launched EventReady with CleanStay where a seal is applied once the room is properly cleaned and where pricing, space options and contract terms have greater flexibility.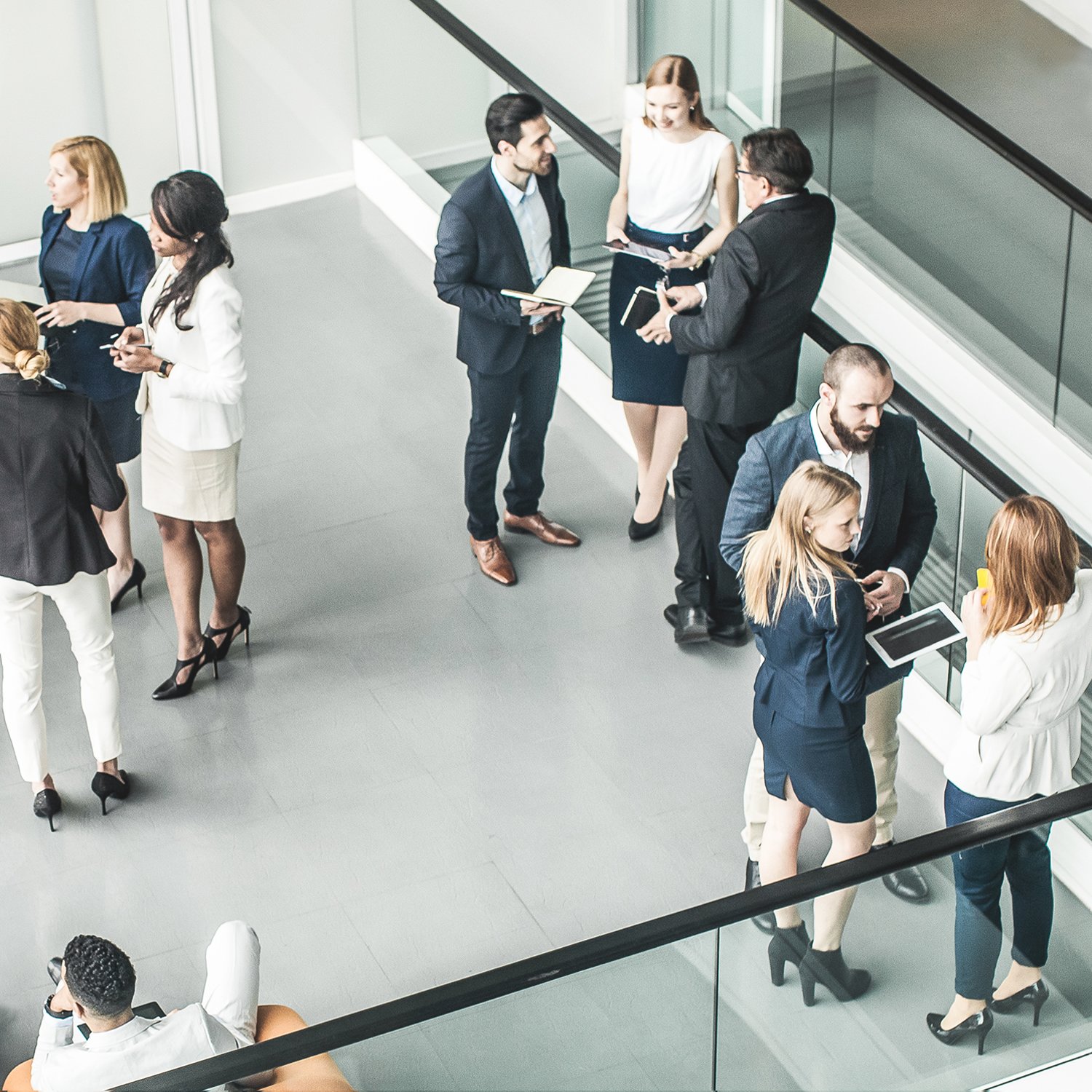 Home Working
Some partner concepts are 'ahead of the game' for our new landscape. Since many people have now adjusted to - and some embraced - the pattern of home working, VWorks by Village Hotel Club introduces an interesting dimension. A co-working space may be booked at 18 UK hotels with hot desk and high-speed internet for those who enjoy working away from the office but beyond their own four walls. Self-contained pods can even be booked for maximum peace of mind.
Virtual Events
When face-to-face interactions became a challenge, we could rescue the situation through our established expertise in virtual events, alongside our strategic partner Live Group. Digital Events Platforms can be rolled out rapidly and are a proven, cost-effective way to keep connected and deliver impactful messages to internal and external stakeholders; from fireside chats to panel sessions and full conferences - multi-region and multi-country. We're excited now our hotel partners have re-opened their doors as most venues in our network can be swiftly converted into perfect studio conditions.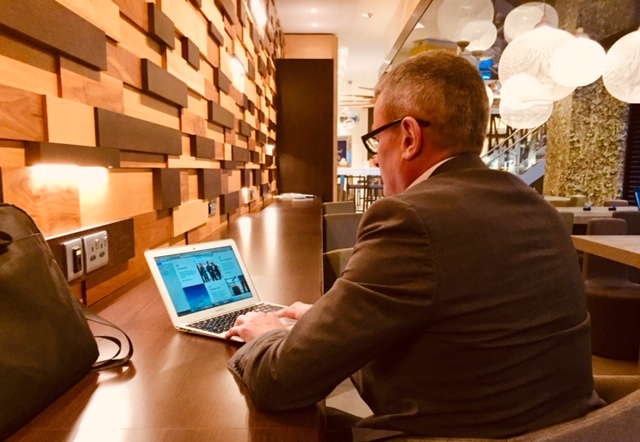 Duty of Care
As Travel Management Consultants our world has always been one of risk management, policy control, traveller safety and tracking. The crisis has changed our role too in the sense that clients old and new have had to lean on our expertise even more as duty of care becomes more important than ever for now and in the future.