EMERALD HEADINGLEY STADIUM CONVERSION
Lewis Jones is celebrated as the first rugby player to score over 1,000 goals for Leeds club. In the 1950s and 60s, he was famous for his 'devastating attack'; a world-class player with a mark all over world-class venue Emerald Headingley Stadium, Leeds.
Home to Leeds Rhinos Rugby League Club and Yorkshire County Cricket Club, the stadium has completed the first phase of a £45m redevelopment - the most exciting and anticipated milestone in over a century. Within the transformation is a dedicated Lewis Jones Suite in tribute to the legend. Another enhanced space - the Long Room Theatre - for up to 350 is predicted to be popular for conferences, presentations and training sessions. A re-launch Open Day is planned for Tuesday 7th April, where guests are invited to experience the atmosphere for the first time between 10am and 4pm.
Designed to really impress the guests is the new Emerald Suite, the only suite in the world to overlook two international stadia - both cricket and rugby. The lounge here allows up to 500 guests to enjoy an event, surrounded by windows, flooded by light and sweeping views. In fact, all the spaces draw in natural light - glass walls feature strongly - for a refreshing air.
The Headingley Experience, offered by our partner Sodexo Prestige Venues & Events, will draw upon a range of inspirational settings: 8 hospitality suites and 12 meeting rooms with a seating capacity for up to an impressive 450 guests or delegates. The benefits of sports venues for business gatherings - vast, uninterrupted spaces, head-turning architecture, a wealth of versatility - are all on view here. Conferences, meetings, presentations, private dining and parties would all sit well. The new high-specification fit-outs range from formal, efficient spaces perfect for senior board meetings, to informal, creative huddles dotted with eye-catching sports heritage memorabilia. The experience also offers plenty of delegate breakout spaces and inspiring catering solutions. Overnight stays are accommodated too through the on-site Headingley Lodge with 36 bedrooms.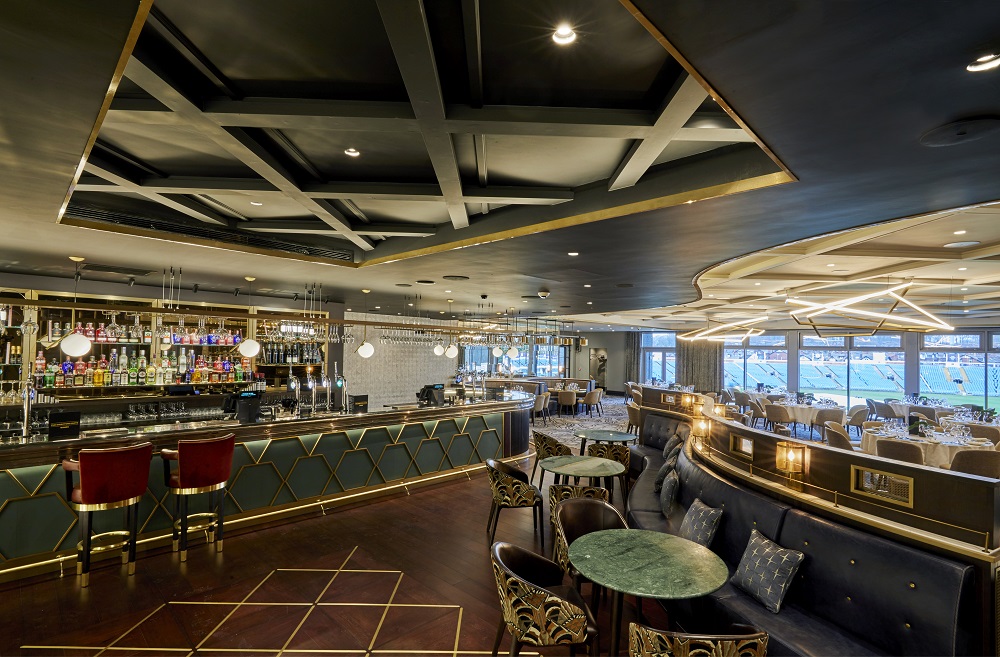 Stylish décor in the Directors Suite
Chris Bray, CEO Sports & Leisure for Sodexo UK & Ireland, said: "We are delighted to extend our relationship with Emerald Headingley Stadium. It is one of the leading sporting and events venues in the UK and we are looking forward to working closely with YCCC and LCF&A to deliver memorable catering and event experiences whilst working with local suppliers and supporting the local community."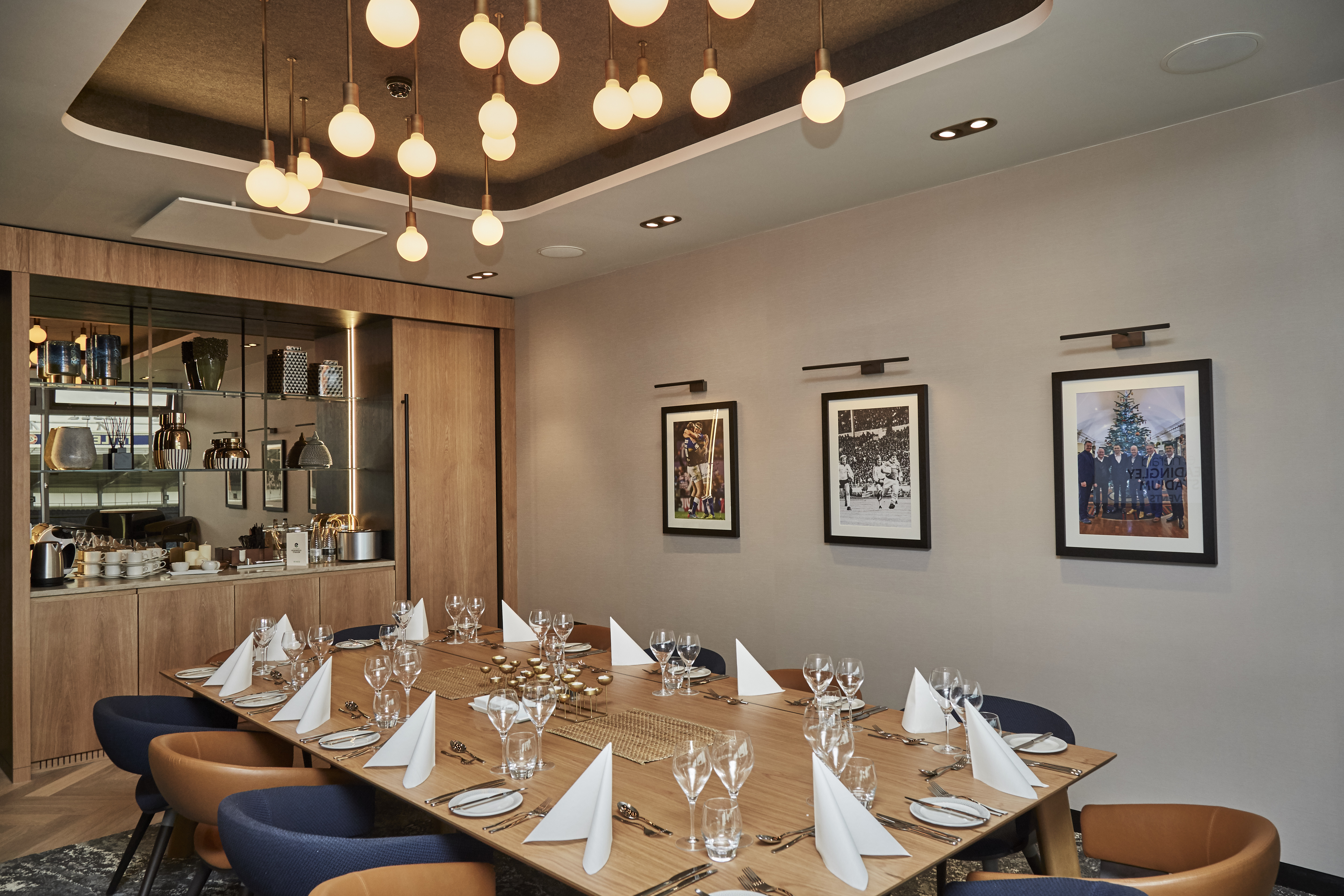 A vibrant hospitality box space
The dedicated events and hospitality team we work alongside here can also manage guest transport from local train stations or from two convenient international airports. In recognition of this major milestone, we're happy to share that Calder clients are offered reduced daily delegate rates for meetings.
The Headingly site has a very proud sporting history, having hosted a Rugby League World Cup Final in 1970 and the Ashes Series in 1981. Plans for a new stadium were initiated in 2014, so it has been a long, hard focus of partners pushing together for completion. Everybody is now more than ready to celebrate hitting the ground.